Orient Net, 13 Jan 2018-- Orient News TV reached on Thursday (January 11) to some Harasta neighborhoods in Damascus eastern countryside after pushing Assad terrorists out of them by the allied opposition fighters.
A member in Harssta Local Council spoke to Orient News's Hadi al-Munajed, about what he witnessed of the regime's looting in the neighborhoods, including the Gardens of Production, the Ajami and the Transport Way which opposition fighters liberated a few days ago during the ongoing offensive.
"The so-called Syrian Army, whose members claim to be the defenders of Syrians are indeed the thieves of Syria," the local said.
"Not only pieces of furniture were looted, but also the infrastructure networks were uprooted and taken by the regime terrorists as they controlled the neighborhoods for years," the local added.
After the liberation of Al-Ajmi neighborhood, opposition fighters also discovered that Assad regime forces had pried some Christian tombs open to loot the contents, according to local sources.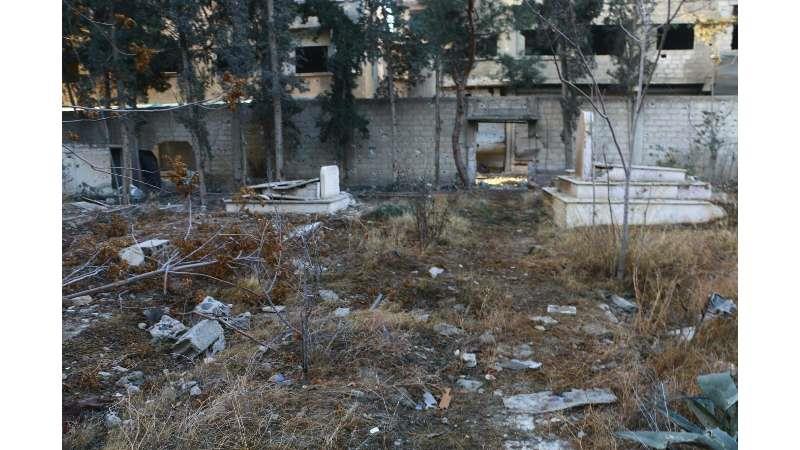 The United Nations said about 400,000 civilians besieged in the Eastern Ghouta area face "complete catastrophe" because aid deliveries by the regime are blocked and hundreds of people who need urgent medical evacuation have not been allowed outside the enclave.