TOKYO —THE WASHINGTON POST, December 11, 2017-- North Korea's political prisons are just as bad as — and perhaps even worse than — the Nazi concentration camps of the Holocaust, a renowned judge and Auschwitz survivor has concluded after hearing from former North Korean prisoners and guards.
Thomas Buergenthal, who served on the International Court of Justice, is one of three jurists who have concluded that North Korean leader Kim Jong Un should be tried for crimes against humanity for the way his regime uses brutal political prisons to control the population.
"I believe that the conditions in the [North] Korean prison camps are as terrible, or even worse, than those I saw and experienced in my youth in these Nazi camps and in my long professional career in the human rights field," said Buergenthal, who was in Auschwitz and Sachsenhausen as a child, as well as the ghetto of Kielce, Poland.
He was part of a panel that also included Navi Pillay, a South African judge who presided over the International Criminal Tribunal for Rwanda and then became the United Nations high commissioner for human rights, and Mark Harmon, an American judge who worked on the Yugoslavia and Cambodia war crimes cases.
The three heard evidence from former prisoners, prison guards and experts as part of an inquiry initiated by the International Bar Association.
The resulting report, which will be published Tuesday, found that there was ample evidence to charge the Kim regime with 10 of the 11 internationally recognized war crimes — including murder, enslavement, torture and sexual violence — because of its use of political prison camps.
"There is not a comparable situation anywhere in the world, past or present," Pillay said. "This is really an atrocity at the maximum level, where the whole population is subject to intimidation."
Three generations of Kims have ruled North Korea as a totalitarian state defined by an all-encompassing personality cult that treats the leaders as demi-gods. Anyone who questions the leaders or the system is liable to be thrown in a penal labor colony — often for life, and often together with three generations of their families to eliminate the "seed" of "enemies of the state."
Experts estimate there are as many as 130,000 North Koreans held in four huge camps, where they are forced to do hard labor, often in mines, and receive very little in the way of food, clothing or heating. The regime also operates "reeducation" camps for lesser offenses. They are just as brutal, but prisoners there generally serve fixed terms.
North Korea's extensive human rights abuses were documented in a landmark U.N. Commission of Inquiry report in 2014. Following on from that, the International Bar Association decided to conduct an inquiry specifically into the political prison camps.
The three judges heard testimony and read affidavits from former prisoners and prison guards in North Korea, covering a period from 1970 to 2006.
The panel heard about starving prisoners who were executed after being caught scavenging for food and about the deaths of countless prisoners from malnutrition and overwork, sometimes a result of 20-hour days in the mines.
The judges also heard about rapes and the forced abortions of resulting pregnancies, sometimes leading to the women's deaths.
One prison camp survivor, a doctor who had been caught trying to escape to China, said he was stripped and hung upside down, beaten, tortured with fire or water, and had water mixed with spicy pepper poured into his nose and mouth.
Although the most recent first-hand testimony the judges heard was from 2006, the panel received an affidavit from Thae Yong-ho, a senior North Korean diplomat who escaped from his nation's embassy in London last year. Thae said he personally knew several senior officials who were sent to political prison camps in 2013 during the purges that followed Kim Jong Un's execution of his uncle, Jang Song Thaek.
The bar association's war crimes committee — which includes veterans of the Saddam Hussein and Slobodan Milosevic trials — together with the Washington office of the law firm Hogan Lovells, put together the case for charging the North Korean regime.
Of the 11 crimes against humanity listed in the International Criminal Court's statute, there was evidence that the North Korean regime had committed all of them except apartheid, they found.
There is ample reason to believe that the political prison camps are still in operation, they said, with the four main camps clearly visible in satellite images of North Korea.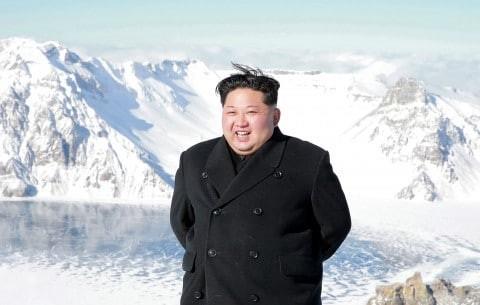 North Korean leader Kim Jong Un
As the "supreme leader" of North Korea, Kim is ultimately responsible for allowing these crimes against humanity to be perpetuated in the prison camps, the report concluded. But it also said officials in the ruling Workers' Party and in the State Security Department were liable.
"Given North Korea's tightly controlled leadership structure, Kim Jong Un and his inner circle warrant prosecution under the principle of command responsibility," the report found.
North Korea has resolutely denied running any forced-labor camps for political criminals, with a senior diplomat in North Korea's mission to the United Nations saying in 2014, after the U.N. Commission of Inquiry report, that they were normal prisons.
Pyongyang would take "countermeasures" against any effort to refer Kim to the International Criminal Court, as the commission recommended, a North Korean ambassador to the United Nations, Jang Il Hun, said at the time.
Such reports do not help resolve the "current tense situation," Pak said.
Previous efforts to hold North Korea's leaders to account have not gone anywhere, in no small part because referral to the ICC requires the approval of the five permanent members of the U.N. Security Council. China and Russia have made clear they would veto any such move.
Pillay said that should not stop the international community from trying to hold the North Korean regime accountable. "This is especially horrendous. It's been sustained for so long, with no help to the people of North Korea from the world," she said.