7.2 magnitude earthquake jolts Iran-Iraq border area
Fox News, November 12, 2017 - A 7.2-magnitude earthquake in the Middle East jolted "the Iraq-Iran border region" on Sunday, the U.S. Geological Survey (USGS) announced, as people across the region reported damage to buildings in the area.
On its website, the USGS placed the quake's epicenter at about 19 miles south-southwest of the Iraqi city of Halabja.
The agency also issued an "orange" alert for "shaking-related fatalities and economic losses." There were no immediate reports of casualties.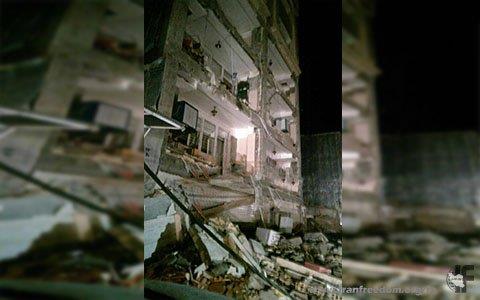 Image after earthquake from collapsed building in West Islamabad, Kermanshah province
"Significant casualties and damage are likely and the disaster is potentially widespread," the agency said online. "Past orange alerts have required a regional or national level response."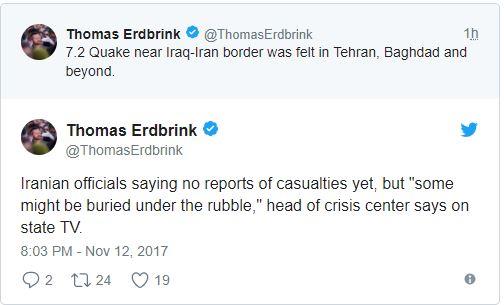 Iranian provinces in the northwestern, western and central areas of the country were impacted.
Iranian social media was abuzz with area people evacuating their homes.
The quake destroyed old houses in Sadr city and triggered supermarket damage in the area. Traffic across Baghdad was slowed to a standstill.