RIO DE JANEIRO, AFP, 6 October 2017 - About 1,000 Brazilian police and soldiers early Friday began a large-scale operation to hunt drug traffickers linked to recent violence in the favelas of Rio de Janeiro.
Backed by armored vehicles, the operation in northern Rio's Morro dos Macacos favela aims to capture 31 suspected traffickers, Rio's state security services said.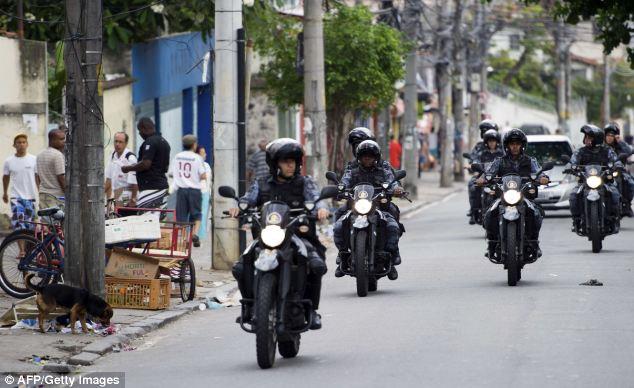 The units stormed the favelas in an ongoing bid to regain control of the poor hillside towns from drug gangs and violent crime
Soldiers surrounded the favela and deployed at strategic locations while civil and military police searched for suspects as anxious residents watched.
Authorities reported an initial 11 arrests.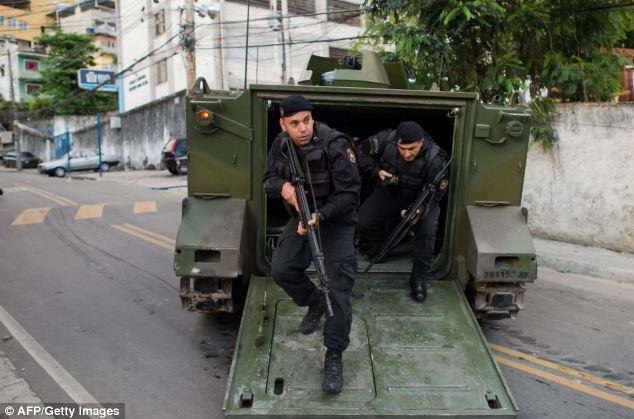 More than 1,000 Brazilian police officers swooped into slum neighborhoods in Rio de Janeiro at the crack of dawn this morning
The latest operation comes two weeks after Defense Minister Raul Jungmann sent 950 troops to the country's biggest favela, Rocinha, to back police after heavily armed drug traffickers, spraying bullets, rampaged through the teeming cluster of small houses on hillsides overlooking wealthy western Rio.
Violence is common in favelas, where drug gangs control much of the territory and police are forced to remain on permanent alert.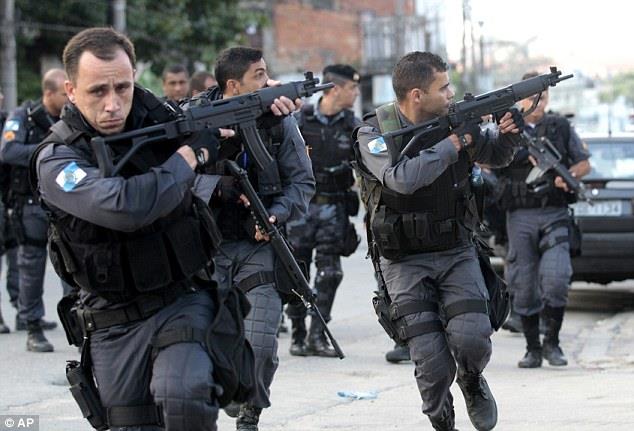 Police take position dPolice take position in what was the largest raid by Brazilian security forces
The situation spun dramatically out of control in Rocinha when members of a drug gang poured in and tried to push out rivals.
Security forces remained in the favela for nearly a week.
Authorities suspect gang members who fled that operation sought refuge in Morro dos Macacos.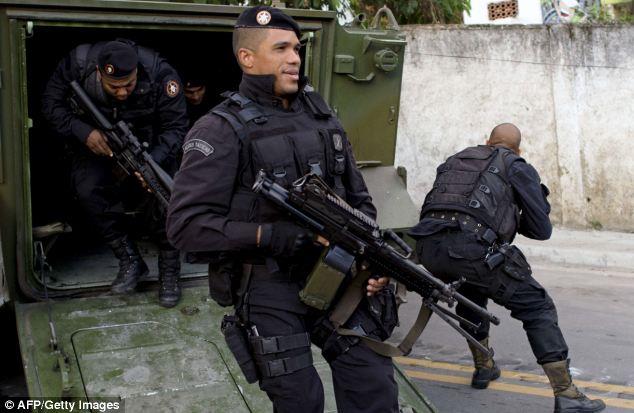 Police officers jump out of an armoured vehicle during 'peace' operations in the city
These bandits "not only participated in the first incursion (at Rocinha) but in fact represent an important group of the 'Amigos dos Amigos' faction in the northern zone," police spokesman Marcos Vinicius Braga told GloboNews TV.
"So it's possible that this (favela) serves as their base for future incursions."
Security for Rio's roughly 6.5 million residents has declined steadily since last year's Olympic Games.