IRAN, July 22, 2017-- Different groups of people demonstrated on Saturday and Sunday, July 22nd and 23rd in some major Iranian cities including: Tehran, Tabriz, Ahvaz, Kerman, Zanjan and Dezful.
In Dezful, (southern Iran), people who have lost their savings being plundered by the government controlled Toseah financial institution nicknamed (Arman) demonstrated in front of Shariati branch of this institution on Sunday, July 23, 2017. The protesters chanted anti-government slogans after they clashed with the State Security Forces, SSF, who tried to disperse the crowd.
In Kerman, Central Iran, on Sunday, July 23, 2017, another group of civilians converged in front of the governor's office in Fahraj city protesting against hiring foreign and non-resident employees, despite many young unemployed residents.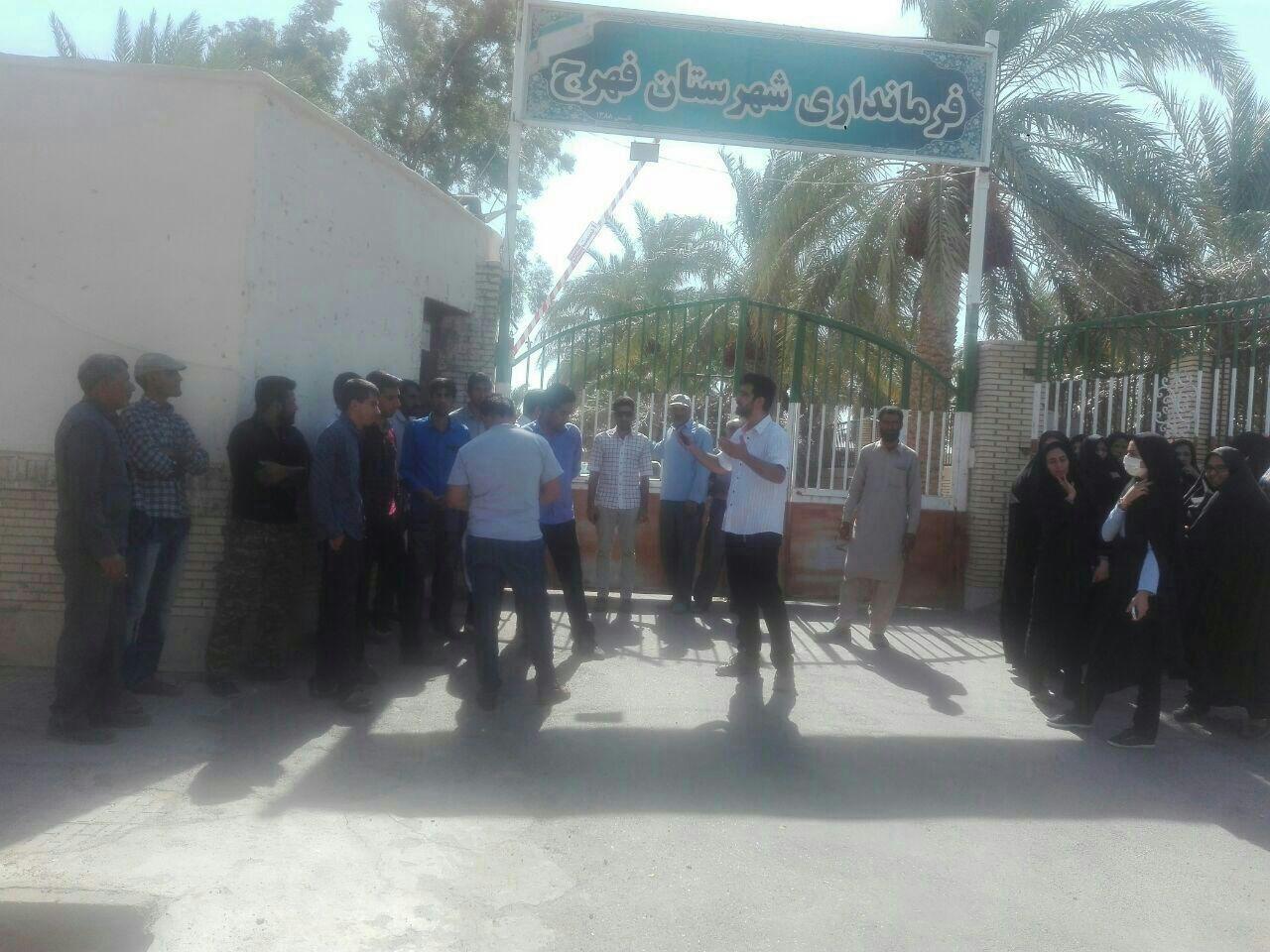 Protest gathering in Fahraj City, Kerman
In Ahwaz, city workers continued their strike for the second day in the row on Sunday, July 23, 2017 protesting against their employment status. They held a sit-in in front of the governor's office.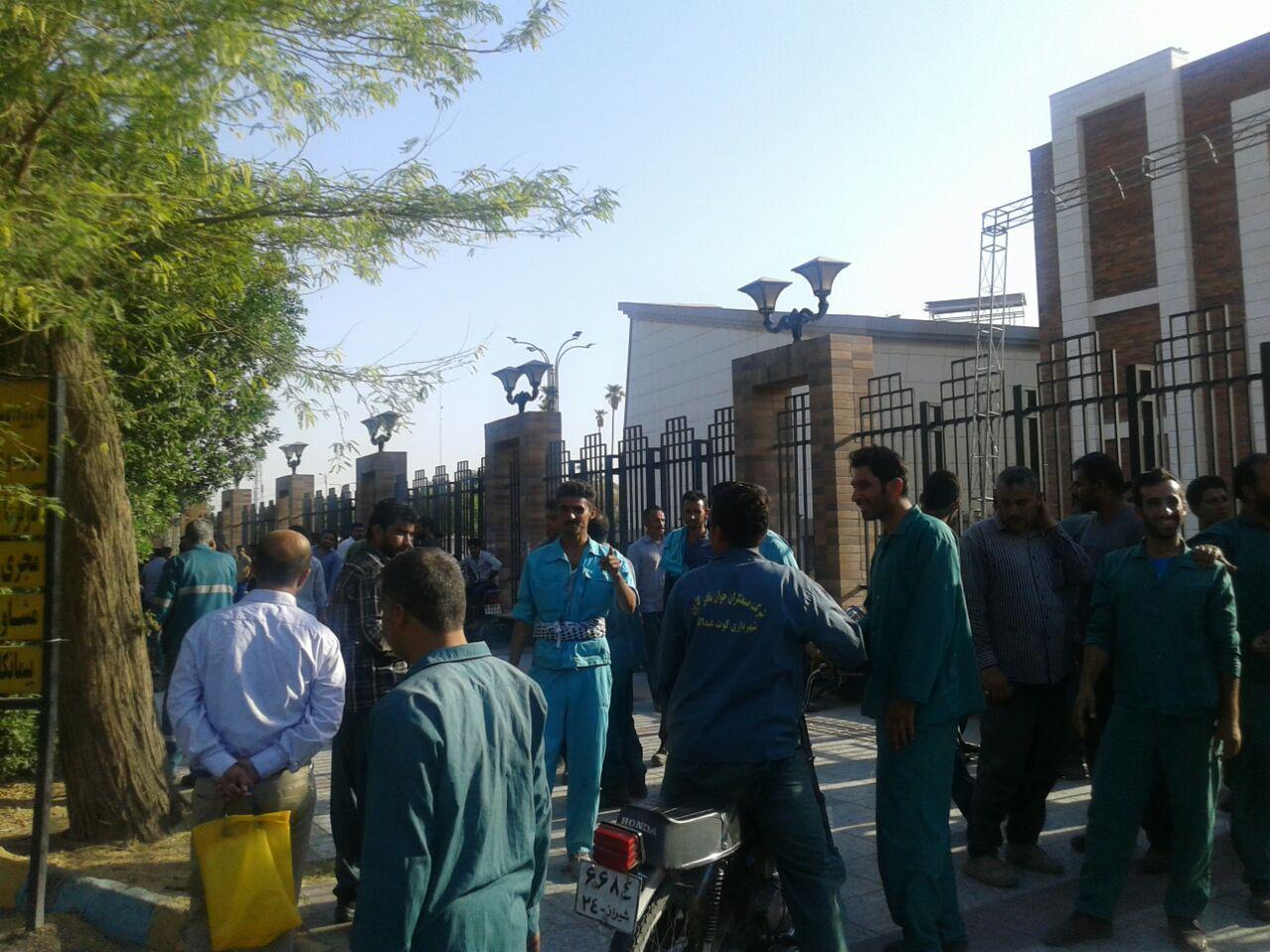 Ahwazi city workers' protest
In the Capital City Tehran, plundered shareholders of Toseah finance institution (Arman) gathered in Afsariah district to demand their lost savings. Iran Revolutionary Guard, IRGC, owns Arman finance institution. The protesters demanded their plundered money.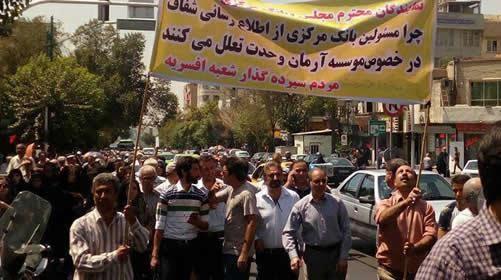 In the northern City of Tabriz; a large group of jewelers from Amir-Kabir Shopping Center demonstrated on Saturday, July 23, 2017, to protest the tax increase. They also closed down their shops to protest the rent increase.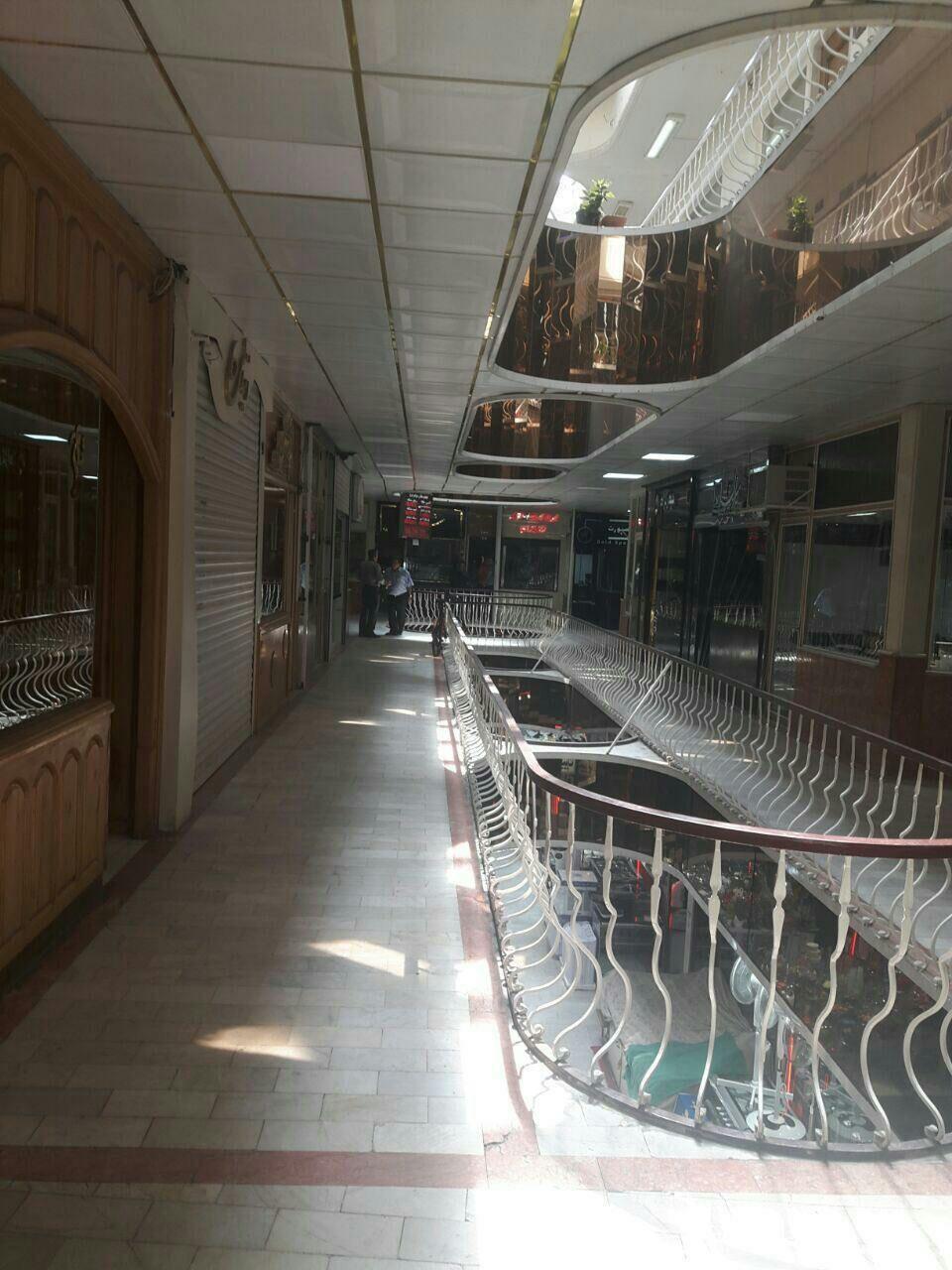 Tabriz, Amir-Kabir shopping Center
Moreover, in Zanjan, city bus drivers went on Strike on Saturday, July 22, 2017 to protest against job difficulties such as rout rotating and discontinued subsidies. They refrained from going to work.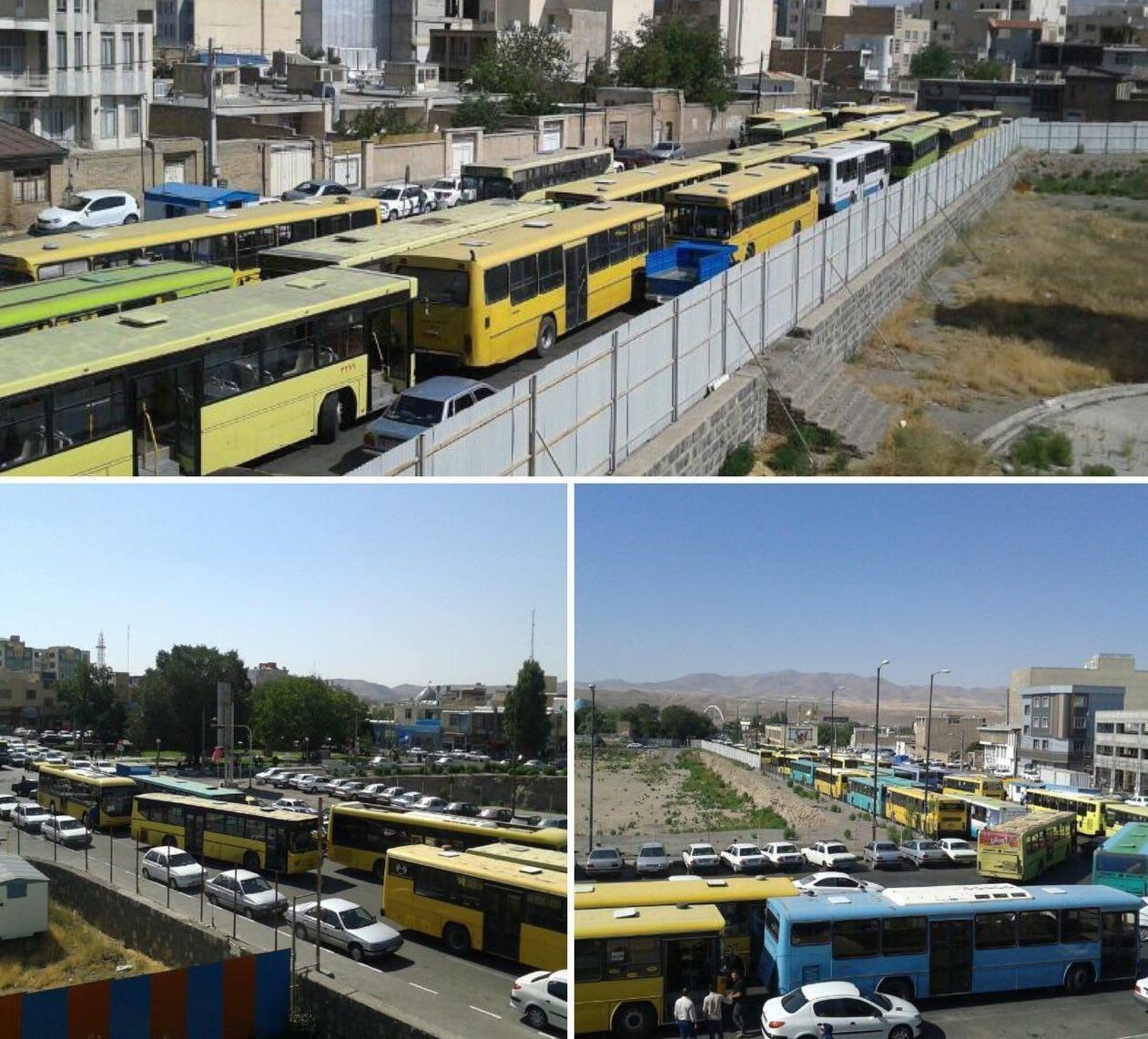 Zanjan city bus drivers on strike