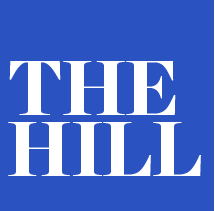 20 June 2017--Trump last week gave the former Marine Corps general full authority to decide the number of additional U.S. troops sent to Afghanistan, a move that comes even before a war strategy has been set. The president has given Mattis similar authority in Iraq and Syria.
And while former President Obama talked frequently to his top commanders overseeing operations in Iraq and Afghanistan, Trump has instead chosen to speak only to Mattis and a handful of other Cabinet secretaries, according to a White House spokesman.
There is a "very, very close and good relationship" between Trump and Mattis, the spokesman said, describing frequent working dinners "almost on a weekly basis, sometimes more than once a week."
The two are sometimes joined at the dinners by Chairman of the Joint Chiefs of Staff Joseph Dunford, Secretary of State Rex Tillerson, national security adviser H.R. McMaster and Homeland Security Secretary John Kelly, another former Marine Corps general.
But Mattis above all seems to command the most time with Trump.
"They talk very, very regularly, Mattis probably more than any Cabinet secretary," the spokesman said.
Mattis enjoys strong bipartisan support on Capitol Hill. He was confirmed by the Senate in a 98-1 vote, with only Sen. Kirsten Gillibrand (D-N.Y.) voting against him. No other Trump Cabinet nominee has come close to that level of support.
One sign of Mattis's clout came last week during Trump's first Cabinet meeting at the White House.
While the other Cabinet members began the meeting by praising Trump and thanking him for the opportunity to serve, Mattis took a different tack.
"It's an honor to represent the great men and women of the Department of Defense. We are grateful for the sacrifices our people are making in order to strengthen our militaries so our diplomats always negotiate from a position of strength," Mattis said.
In testimony on Wednesday before a Senate panel, Mattis described Trump listening with rapt attention during briefings on Middle East military strategy but added that the president tends not to drill down on details.
"There are frequent meetings, we go into a great deal of detail, and the president is keenly interested — not in all the tactical details — but getting the strategy right and knowing enough of the tactical detail that he's informed," Mattis said.
Anthony Cordesman, a military strategy expert at the Center for Strategic and International Studies, said while Trump makes very clear his decisions on the likes of immigration laws and travel bans, "he certainly doesn't manage on the same level of detail as the average president" when it comes to the military.
"The review process through the [National Security Council] certainly still exists. He's not giving up presidential authority, but I think there's a tendency to delegate broadly in a lot of areas and then micromanage in areas that to some extent he campaigned on," he said.
James Carafano, a defense policy expert at the Heritage Foundation and member of the Trump transition team, argued that Trump's hands-off approach is a "return to normal" compared to the painstaking detail the Obama administration took in authorizing military movements.
"Adjusting the troop levels for an advise-and-assist mission, an ongoing operation, is not a strategic presidential task," Carafano told The Hill.
Trump has made no secret of his desire to take the reins off the military. During an April 13 speech following the use of the Pentagon's largest non-nuclear bomb — nicknamed the "mother of all bombs" — on a militant compound in Afghanistan, he boasted of the Pentagon's ability to execute quickly under his leadership.
"What I do is I authorize my military," Trump said. "We have the greatest military in the world, and they've done the job as usual, so we have given them total authorization. And that's what they're doing. And frankly, that's why they've been so successful lately."
The White House has frequently defended the Pentagon's authorization power, arguing the process allows commanders to respond to threats more rapidly.
"The president has always said, going back to the campaign trail, that the warfighters were very much hamstringed from doing the things they need to do to win. They were micromanaged under the Obama administration; to a degree they were micromanaged under the Bush administration," the White House spokesman said.
"It's not to say he has a hands-off approach — he has a very hands-on approach, but he works within the chain of command and he is allowing his secretary of Defense, who is the No. 2 in the chain of command, to go out there and execute."
The downside to Mattis's power and influence is that he may shoulder more of the blame when things go wrong.
That's what happened after the Jan. 29 Yemen raid that resulted in the death of Navy SEAL Chief Petty Officer William "Ryan" Owens.
Trump signed off on the plan on the advice of former national security adviser Michael Flynn, Mattis and Dunford, but it was Gen. Joseph Votel — the commander of U.S. Central Command (Centcom) — who took responsibility.
"I am the Centcom commander, and I am responsible for what's done in my region and what's not done in my region. So I accept responsibility for this," Votel said in March.
While Trump has developed a strong working relationship with Mattis, the Defense Department and White House have clashed over open positions at the Pentagon.
The White House has outright rejected potential nominees for being Democrats or for criticizing Trump during the presidential race. Mattis, meanwhile, has rejected some of the White House's suggested nominees as either unqualified or lacking defense policy knowledge.
The White House spokesman would only say that staff has been supportive of Pentagon picks and are "working very closely with them to fill to spots."
"It's a long process because of the nature of the positions. I think some people may interpret a backlog as something more than it is. These positions take a serious amount of vetting, a serious amount of paperwork."