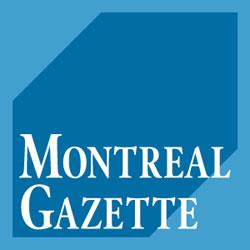 Montreal Gazette February 22, 2017 - Two days after city council unanimously declared Montreal a sanctuary city, Mayor Denis Coderre told his executive committee on Wednesday he opposes a federal government decision to deport an Iranian woman.
And Coderre, a former federal immigration minister in the cabinet of then-prime minister Jean Chrétien, mused that if he still held the portfolio, 60-year-old Roghayeh Azizi Mirmahaleh would not be on a plane out of Canada next week.
"I'm worried by the dossier of Madame Mirmahaleh," Coderre said during an address to the council. "I understand she's detained at the moment and risks deportation.
"I think that if I was the minister of immigration on a file like this I would have no problem issuing a ministerial permit (allowing her to stay). I think we should support her and I said on Monday (during the city's declaration) I think the federal government should think about the case.
"All that deals with her expulsion comes from the (federal) Public Security office of Ralph Goodale, (but) the question of whether she lives here is where the minister of immigration could play a role.
"Madame Azizi has our entire support. Messages have been exchanged and we'll let the federal government do its work. But I think we have a good case."
Canadian immigration officials detained Mirmahaleh on Tuesday and her deportation is scheduled for next week. Federal officials acknowledge that Mirmahaleh was imprisoned for three years in Iran in the 1980s because of her support of the political dissent group Mujahedin-E-Khalq (MEK). They also acknowledge that her husband was executed by the Iranian authorities in 1988 because of his involvement with MEK.
When Mirmahaleh's claim for refugee status was rejected in 2015, a pre-removal risk assessment was requested to determine the risk of imprisonment, torture or death should she be deported to Iran.
Without conducting an interview, and despite Mirmahaleh's protests against the Iranian regime's human rights abuses, an immigration officer concluded there was no such risk.
Québec solidary MNA Amir Khadir, who was born in Iran, has called on the federal government to halt her deportation.
Mirmahaleh's lawyer has requested a stay of deportation so that a federal court judge can review the risks of returning Mirmahaleh to Iran, where a Concordia professor, Homa Hoodfar, was imprisoned for several months last year, and where a Canadian-Iranian photojournalist, Zahra Kazemi, was tortured to death in 2003.
Meanwhile, an online petition has been posted urging the federal government to halt the deportation.