By; Siavosh Hosseini

Recent revelations about the extent of the Iranian government's complicity in major prison massacres in 1988, during which 30,000 political prisoners were killed, has spurred new calls for those responsible–some of whom are still in power–to face trial for their actions.


Ground Report, Sep 26, 2016 - A major goal of the Iranian political opposition has been the prosecution of Iranian government officials who were involved in the 1988 massacre of more than 30,000 ideological dissidents. Similar crimes in Lebanon and Rwanda have been tried by international criminal tribunals; the Iranian resistance has sought the establishment of a tribunal through the United Nations to try those implicated in the massacre.
Following the issuing of a fatwa by Khomeini, 30,000 members or supporters of the People's Mojahedin of Iran (PMOI, or MEK) were gathered–some being re-arrested after having already served prison sentences–and hanged in groups during six months of systematic executions.
The release of a 1988 audio tape of Ali Montazeri, then-successor to Ayatollah Khomeini, arguing with a "death council" composed of the Iranian officials in charge of the massacre revealed the extent to which the Iranian government was aware of an involved in the killings.
This week, the goals of those who want these officials to face trial gained a voice within the proceedings at the United Nations Human Rights Council meeting in Geneva as Alejo Vidal-Quadras, former vice president of the European Parliament, urged the creation of a committee to investigate the massacre.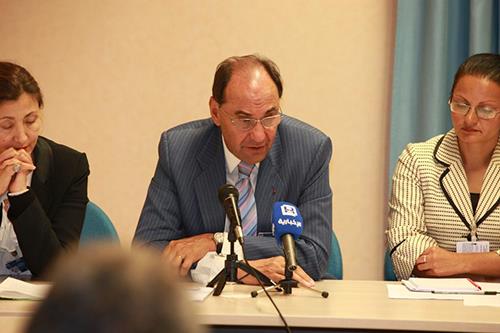 "Khomeini's fatwa of killing members and supporters of the PMOI leaves no doubt that he ordered a crime against humanity", said Vidal-Quadras.
"Therefore, all of the people who had a role in implementing this decree were involved in a crime against humanity. The 1988 massacre of political prisoners in Iran is an example of both a crime against humanity and a genocide. Based on international conventions, neither crime against humanity nor genocide are expired with the passage of time.
"Therefore we have called for the 1988 massacre to be on the agenda of the current Human Rights Council. The UN High Commissioner for Human Rights must issue a call for an investigation in this regard."
A committee called "Justice for the Victims of 1988 Massacre in Iran" was also formed at the UNHRC meeting. Among its members is Ingrid Betancourt, a former Colombian presidential candidate held hostage for years by rebels, and Tahar Boumedra, who was the U.N.'s top human rights representative in Iraq.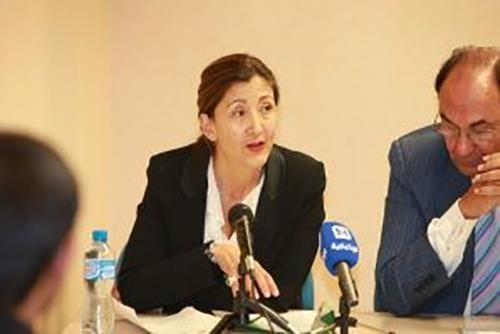 Betancourt said the tape's release "has re-opened a wound," and urged the assembled delegates topursue justice for the victim's families.Because of the media blackout imposed during the massacre by the Iranian government, the world was mostly unaware of the killings as they were happening, but the scope of what took place later became clear to the outside world. Within Iran, discussion of the massacre was forbidden.
Recently, however, Tehran has been unable to control people's ability to learn more about the massacre and discuss it via social media. The resulting increased awareness of the killings has caused many in Tehran to call what took place "justifiable" while others have sought to distance themselves from it, causing a divide within Tehran. Current Justice Minister Mustafa Pour-Mohammadi, who was a ringleader in the massacre, has been defiant in the face of criticism.
While the creation of an international criminal tribunal is a serious undertaking, it is not unprecedented; many crimes have been prosecuted well after they were committed by international courts, and supporters of the Iranian opposition hope to create one more story of international bodies bringing justice to crimes that history might otherwise have ignored