The head of the French-based Iranian opposition movement said Saturday that Tehran is concealing its "failure" by supporting "massacres" committed by the Syrian regime during an indoor rally in Paris.
Maryam Rajavi, President-elect of the National Council of Resistance of Iran (NCRI), an opposition group in exile, also said "those resisting Wilayat al-Faqih regime are increasing and spreading their influence."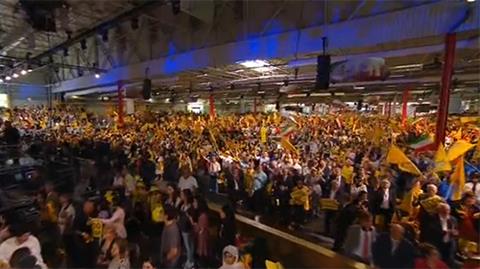 Wilayat al-Faqih, meaning the 'Guardianship of the Islamic Jurist' is Iran's current system of clerical rule.
Rajavi added: "Khamenei's circle is looking for an outlet to escape crisis [at home] has failed."
The opposition leader also warned that executions and arrests are taking place at a larger rate since the Iranian revolution in 1979, which toppled the pro-American Shah.
She said "regime change" is the "only solution" for Iran is to exit this "deteriorating" situation.
The NCRI said over 100,000 people have attended the "Free Iran" gathering so far.
High profile figures and hundreds of parliamentarians are attending the event.
Prince Turki Al-Faisal, former head of Saudi intelligence, also gave an address at the summit. His speech received an enthusiastic response from a chanting crowd.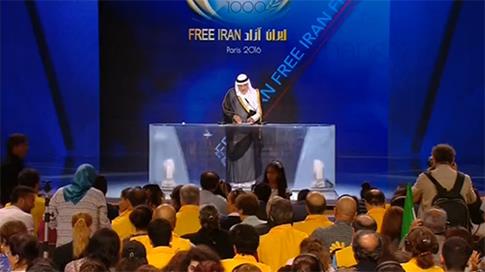 Faisal said "Iranian people were the first victim of [founder of Islamic Republic of Iran Grand Ayatollah Sayyid Ruhollah Khomeini."
He said the late Khomeini and his followers have long intended to export the Islamic revolution elsewhere in the world .
Faisal said "Arabs will always be respectful to Persians," highlighting commonalities between the Middle Eastern entities.
The rally attendees, meanwhile, chanted "people want to topple [Iran] regime" in Arabic during his address.
The chanting is the same slogan used by Arab Spring countries.
Source: Al Arabiya English, 9 July 2016