ABC News, January 27, 2018 - A powerful suicide car bomb rocked Afghanistan's capital Saturday morning, killing at least 63 people and injuring more than 150, the Afghan government told ABC News.
The Taliban claimed responsibility for the attack.
The attacker was driving an ambulance, according to the Interior Ministry.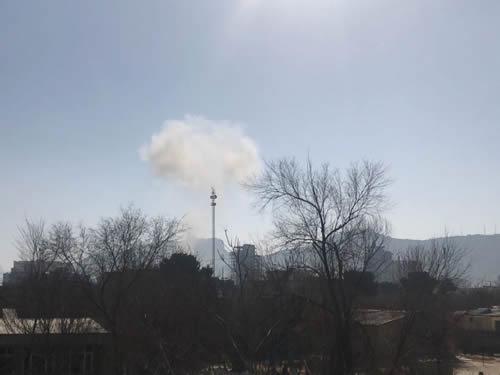 Smoke rises into the sky in Kabul, Afghanistan, following an explosion near the former Interior Ministry's building.
Police in Kabul said the explosion occurred near the entrance to the former building of the Interior Ministry at the end of Chicken Street, a popular thoroughfare for shopping.
Thick, dark smoke was seen rising into the sky after the blast.
Emergency Hospital, on the front line of trauma care in Afghanistan and run by an Italian charity, confirmed it received at least 50 injured victims.
This is a breaking story. Please check back for updates.