Jan 19, 2018-- The crowd outside Iran's most notorious Evin Prison in Tehran, grew in early January as family members and friends waited for news about their loved ones — people who had been arrested and detained by authorities after participating in anti-government protests.
"The shroud of secrecy and lack of transparency over what happened to these detainees is alarming," Magdalena Mughrabi of Amnesty International said. "We have long documented the nightmarish conditions in detention facilities in Iran, including the use of torture." Her group is calling for an "independent, impartial and transparent investigation," she said.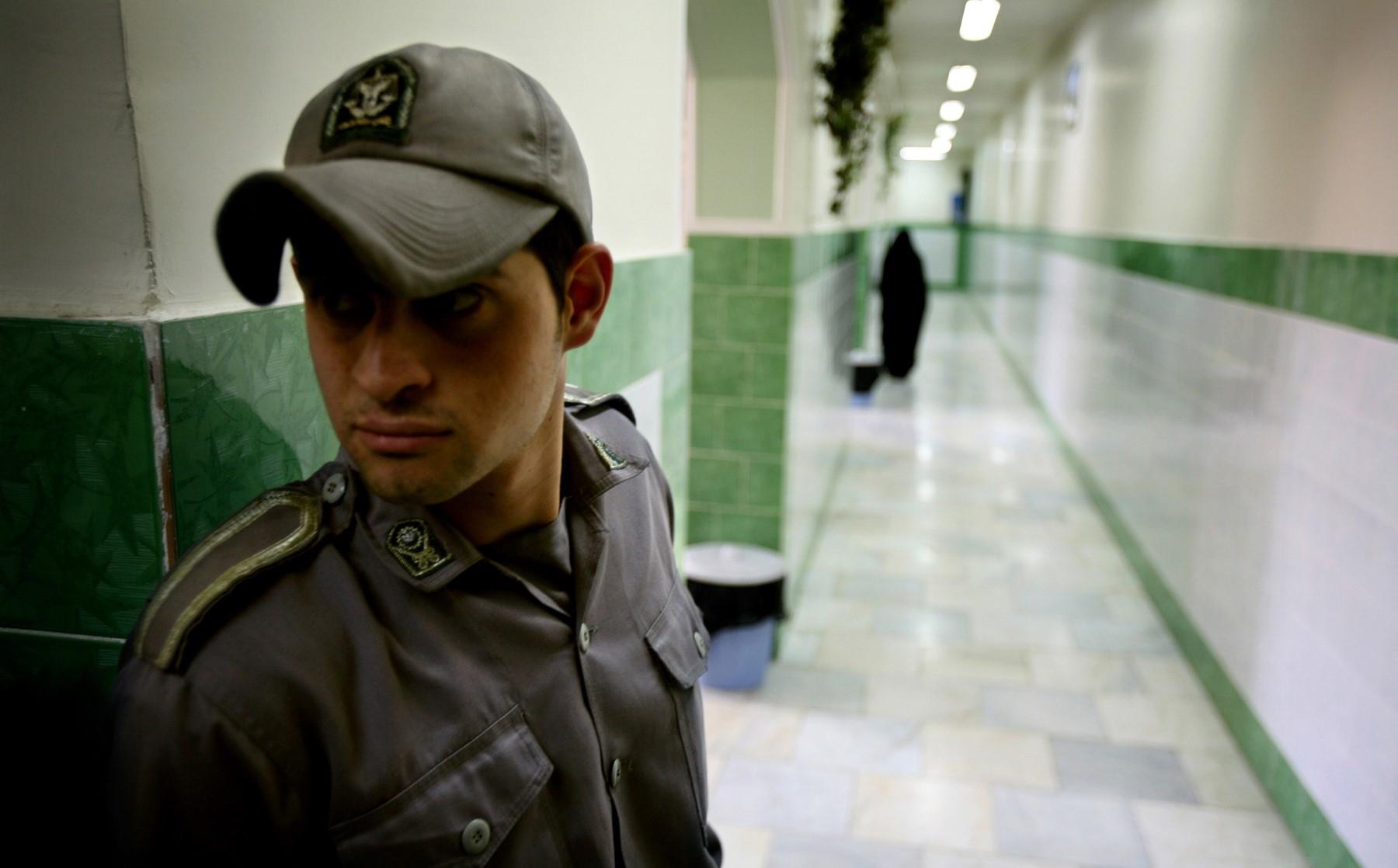 A prison guard stands along a corridor in Tehran's Evin Prison.
At least three detainees in Evin prison have died under suspicious circumstances, according to Amnesty International, including Sina Ghanbari, who the Iranian government claims committed suicide. Activists believe he was murdered.
Similar stories are heard a few hours outside of Iran's capital. In Arak, capital of Markazi Province, 22-year-old Mohammad Heydari died in custody in late December or early January. Heydari's lawyer told the Center for Human Rights in Iran that authorities are lying when they claim he committed suicide. "This young man was a protester," said Arak resident Mohammad Najafi in an interview with the Center for Human Rights in Iran. "They arrested him, and then they beat and killed him. Now they want to destroy his reputation."
The spokeswoman for the U.S. Department of State, Heather Nauert, is calling for the release of all protesters who have been detained in Iran's prisons.
Adding to the problem of those seeking answers about their loved ones is the fact that it has become increasingly difficult to find information in Iran. Reporters Without Borders warned that the Iranian government sought to silence Persian-language media based outside the country.
After disrupting Internet access and blocking social networks, Iran is using the protests as a "pretext for silencing the last sources of freely and independently reported news and information used by many Iranians," Reza Moini of Reporters Without Borders said.
For families of the estimated 3,400 detained in Iran, sometimes the only option is to stand outside the prison walls. "My wife and I are here every day," said a father, Hossein, who gave only his first name in a recent interview with the New York Times. "I don't want trouble. I just want my son released."
-