BOMB squads were called to an address in Manchester's Salford following an emergency alert with workers told to move away from the windows.
Express, December 6, 2017 - The bomb disposal unit and police officers are on the scene at the incident on Tallyman Way, in Pendleton, Agecroft.
People working inside surrounding buildings have been urged to stay inside and keep away from the windows.
Police say they are investigating reports of a suspicous package and investigations are ongoing.
The road is said to be made up of commerical buildings rather than residents.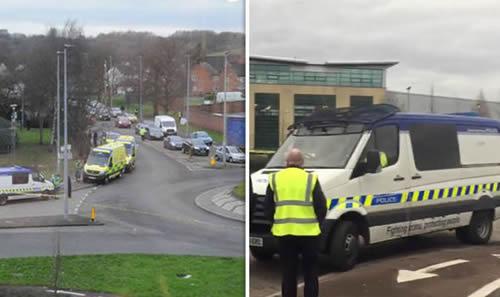 The bomb squad has been called to an address in
Chris Widocks, PR manager at Nycomm, told Manchester Evening News: "We've been told to move away from the windows.We have a couple of hundred staff at our office. There's a bit of drama. We can't go outside.
"We were told we weren't allowed to leave the building two hours ago and they said it might be another couple of hours until we are allowed outside."
A member of staff based at Dogs4Us told Quays News that traffic is backed up along Agecroft Road and cannot pass.
They added that one colleague who left the building early was not allowed back in.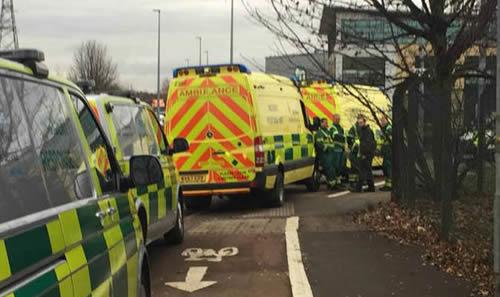 Ambulance crews were also deployed to the business area
Authorities confirmed a controlled explosion has taken place, but it still remains unclear what the object is.
Images from the scene show huge queues of ambulance crews and emergency repsonse units outside the buildings.
Traffic has also begun to build up in the area but police have now lifted the cordon.
Mr Widocks confirmed the cordon appears to have been lifted following the controlled explosion.
He said: "Everything appears to be going back to normal now."
He said people are being allowed back inside and outside the buildings.