Hewart LIVE Four dead as hurricane-force winds BATTER central Europe Weather
PRAGUE, AFP, 29 October 2017 - At least five people died in a windstorm that hit central Europe on Sunday, causing widespread power outages and traffic disruptions.
In the Czech Republic, falling trees killed a woman in a forest near the central city of Trebic and an elderly man on the street in Jicin northeast of Prague.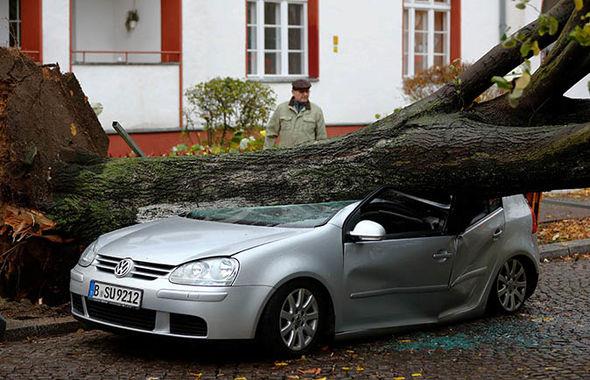 Strong winds have ripped up trees across central Europe
In Poland, a driver died in his car after crashing into a fallen branch on the road near the northwestern city of Szczecin, and another was killed when a branch hit his car in the western city of Opole, firefighters said.
In Germany, a 63-year-old man sleeping in a van at a camping site on Jade Bay in the north of the country drowned when he tried to escape flash floods on foot, police said. His brother, 59, survived by holding fast to a pole.
The strong winds halted traffic on dozens of railways and several roads across the Czech Republic.
The Czech Hydrometeorological Institute said it had registered the fastest gust of wind on Snezka, the Czech Republic's highest mountain, with a top speed of 180 kilometres (112.5 miles) an hour.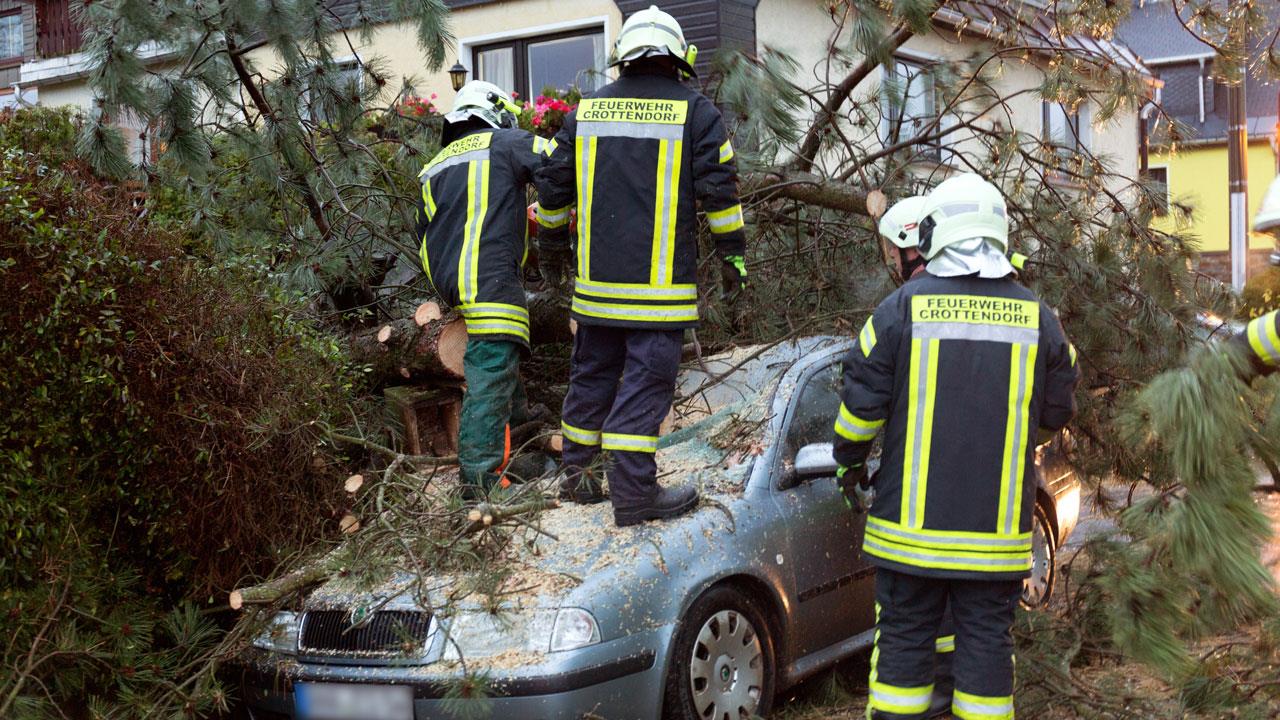 Up a tree which has fallen on a car in Crottendorf, eastern Germany on October 29, 2017
In the north of the country, some rivers reached the highest flood-alert levels, and the wind also toppled a wooden Orthodox church in the city of Most.
"At present, hundreds of thousands of households are left without power," Sona Holingerova Hendrychova, spokeswoman for the state-run power producer CEZ, said in a statement.
About 200,000 people were also grappling with power outages in western Poland.
In the northern Polish city of Gdansk, authorities decided to close cemeteries because of falling branches as crowds went to pay homage with All Saints' Day approaching on November 1.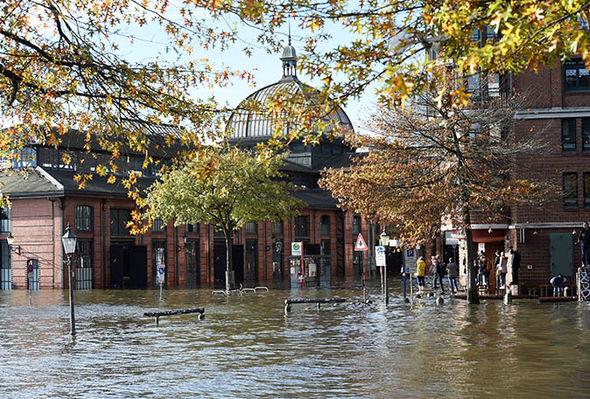 Storm Hewart has flooded the streets in Hamburg's fish market district
In Germany, the storms caused flooding in Hamburg, where waters rose up around the city's historic fish market and in the HafenCity and Blankenese districts.
Train travel was disrupted in much of the north of the country as German rail company Deutsche Bahn said it had suspended key routes, dispatching crews to remove storm debris from tracks and repair damaged lines.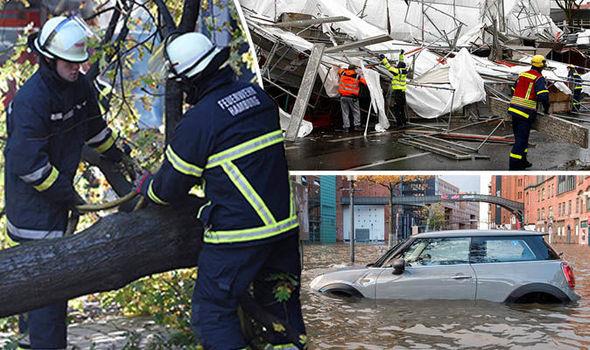 Storm Hewart live; Powerful winds have battered central Europe
It said in a statement that routes connecting cities including Berlin, Hamburg and Hanover were likely only to return to normal on Monday.
Earlier this month a fierce storm raged through northern and eastern Germany killing seven people.
In Austria, the organisers cancelled the men's World Cup season-opening giant slalom at Solden scheduled for Sunday.