Orient Net, SEP. 30, 2017--One of Assad terrorists carried out on Monday (Sep 25) an ISIS-like summary execution against 5 civilians in Deir ez-Zoor, claiming that they belonged to ISIS.
Mayyas Jerjes published on Facebook photos of five men, wearing local clothes. The men were handcuffed in a room located in one of newly-Assad-seized areas in Deir ez-Zoor.
"We take revenge for the sake of the dear al-Qerdaheh's lions," Jerjes said before carrying out the extrajudicial killing.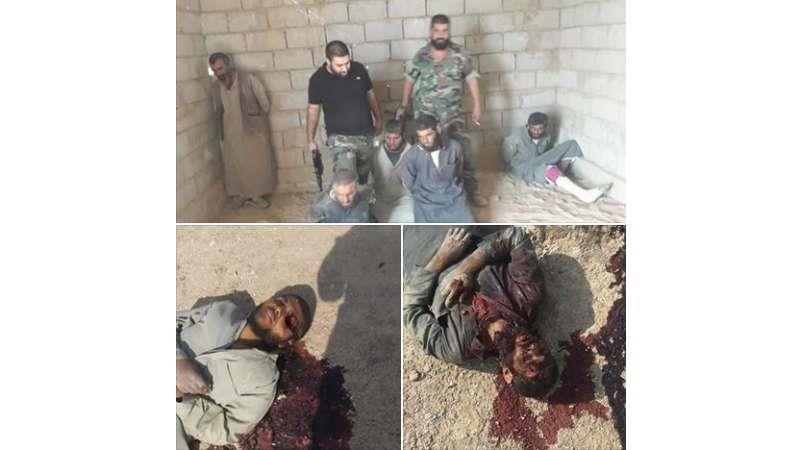 Assad terrorist carries out ISIS-like summary execution against civilians
Al-Qerdaheh is Bashar Assad's home town. The coastal city was shelled by opposition fighters in the last few days in retaliation for the nonstop Russian and Assad warplanes' airstrikes on Idlib and Hama countryside.
Orient Net apologizes for not publishing the graphic footage lest causing viewers long-term psychological harm.