Voting started on Monday in an independence referendum organized by the Kurdish Regional Government (KRG) in northern Iraq.
France 24, 25 September 2017 - Polling stations opened their doors at 8:00 a.m. (0500 GMT) and should close at 6:00 p.m. The final results should be announced within 72 hours.
The vote, expected to deliver a comfortable "yes" for independence, is not binding and is meant to give Massoud Barzani's KRG a mandate to negotiate secession of the oil-producing region with Baghdad and the neighboring states.
"We have been waiting 100 years for this day," said Rizgar, standing in a queue of men waiting to cast a ballot in a school in Erbil, the KRG capital.
"We want to have a state, with God's help. Today is a celebration for all Kurds. God willing, we will say yes, yes to dear Kurdistan."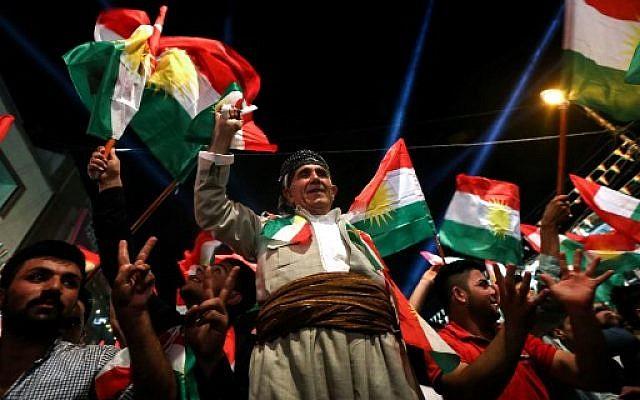 Iraqi Kurds celebrate while urging people to vote in the upcoming independence referendum in Arbil.
Polling stations are scattered across the three northern provinces of autonomous Iraqi Kurdistan, Erbil, Sulaimaniyah, and Dohuk, as well as in disputed bordering zones such as the oil-rich province of Kirkuk.
As Barzani pledged on Sunday to go ahead with the historic referendum after having resisted a barrage of international pressure to call it off, Iraq's leader pledged to take all the "necessary measures" to protect the country's unity and his government targeted the Kurds' oil sales.
The Iraqi Kurds export an average 600,000 barrels per day (bpd) through a pipeline running through Turkey to Ceyhan on the Mediterranean.
Tehran also upped the pressure on Sunday, saying it had blocked all flights to and from Iraqi Kurdistan at Baghdad's request.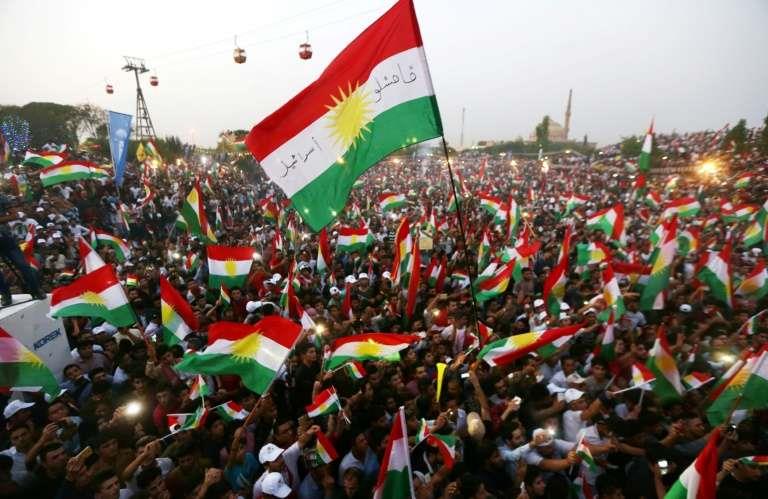 Iraqi Kurds fly Kurdish flags during an event to urge people to vote in the upcoming independence referendum in Arbil,