NEW YORK, SEP. 20, 2017 — Iranian expatriates gathered at a plaza on Wednesday to protest an appearance at the United Nations by Iranian President Hassan Rouhani.
Hundreds of protesters waved Iranian flags, chanted and held signs that said "free Iran."
Part of the demonstration on Dag Hammerskjold Plaza, near the U.N., included an acting performance and singing over a soundtrack of recorded gunshots and explosions.
Several current or former U.S. politicians who favor a tougher stance on Iran also spoke, including independent former U.S. Sen. Joseph Lieberman, Democratic U.S. Rep. Eliot Engel and Republican former U.S. Ambassador to the United Nations John Bolton.
Mohammad Golshan, who was born in Iran but has lived in Toronto for three decades, said his belief is that the American administration "should not deal with the Iranian government."
"I've been suffering a lot, me and my family back home in Iran, and I am hoping for a democracy in Iran one day," said Golshan, who's 57.
The demonstration, an annual event during the U.N. General Assembly, came on a day when President Donald Trump announced that he had decided whether to continue participating in a seven-nation deal designed to limit Iran's nuclear program. Trump, a Republican, then declined to say whether he's abandoning the accord.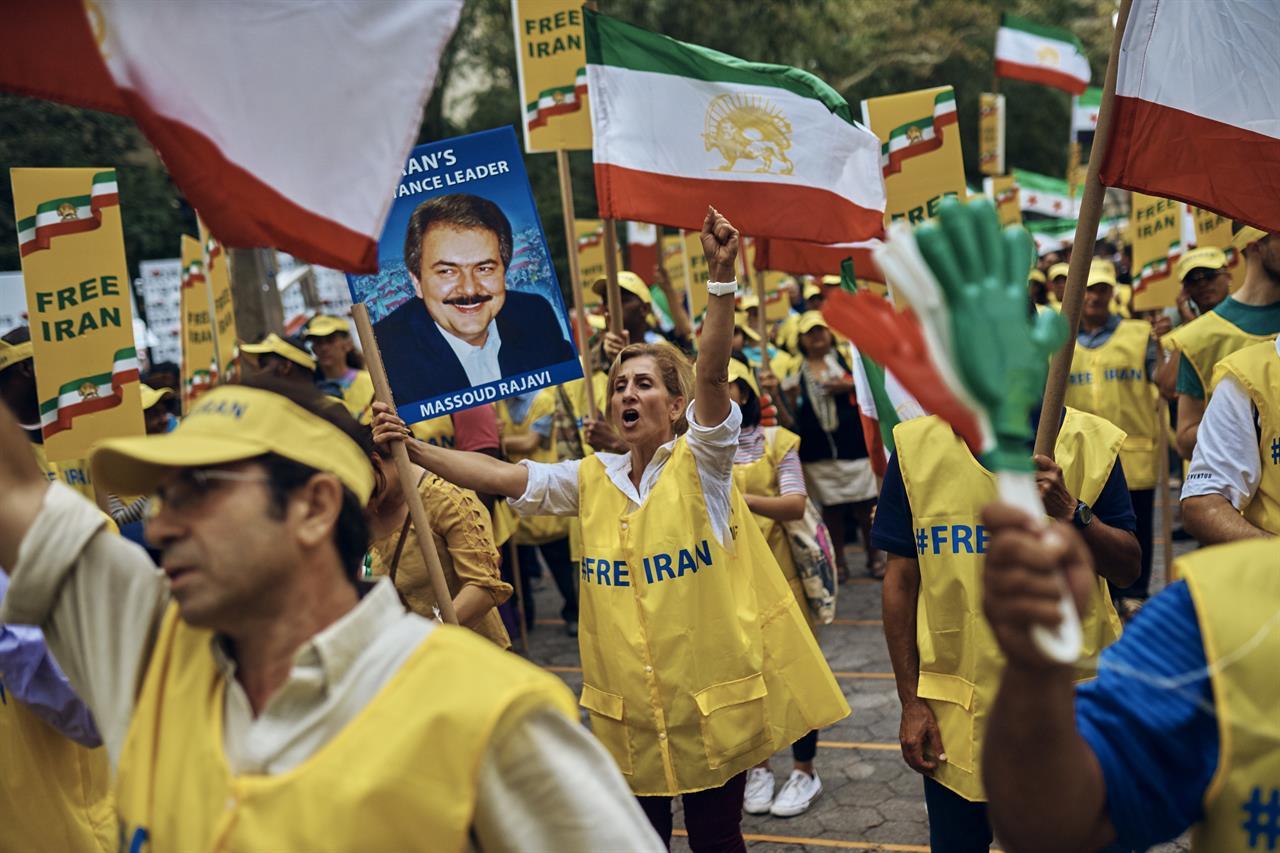 Rouhani, addressing the General Assembly, said it would be a pity if the deal were "destroyed by rogue newcomers to the world of politics."
Hamid Gharajeh, another native of Iran who traveled to New York from Toronto for Wednesday's demonstration, said he liked Trump's tough talk on Iran.
"It seems like Donald Trump has got the grips of the problem," he said. "The appeasement policy which was carried out during previous administration has never brought any changes in Iran, so there has to be a change in policy."