AFP, SEP, 15, 2017-- The UN Security Council on Friday strongly condemned North Korea's "highly provocative" launch of a missile that flew over Japan and demanded that Pyongyang immediately halt such actions.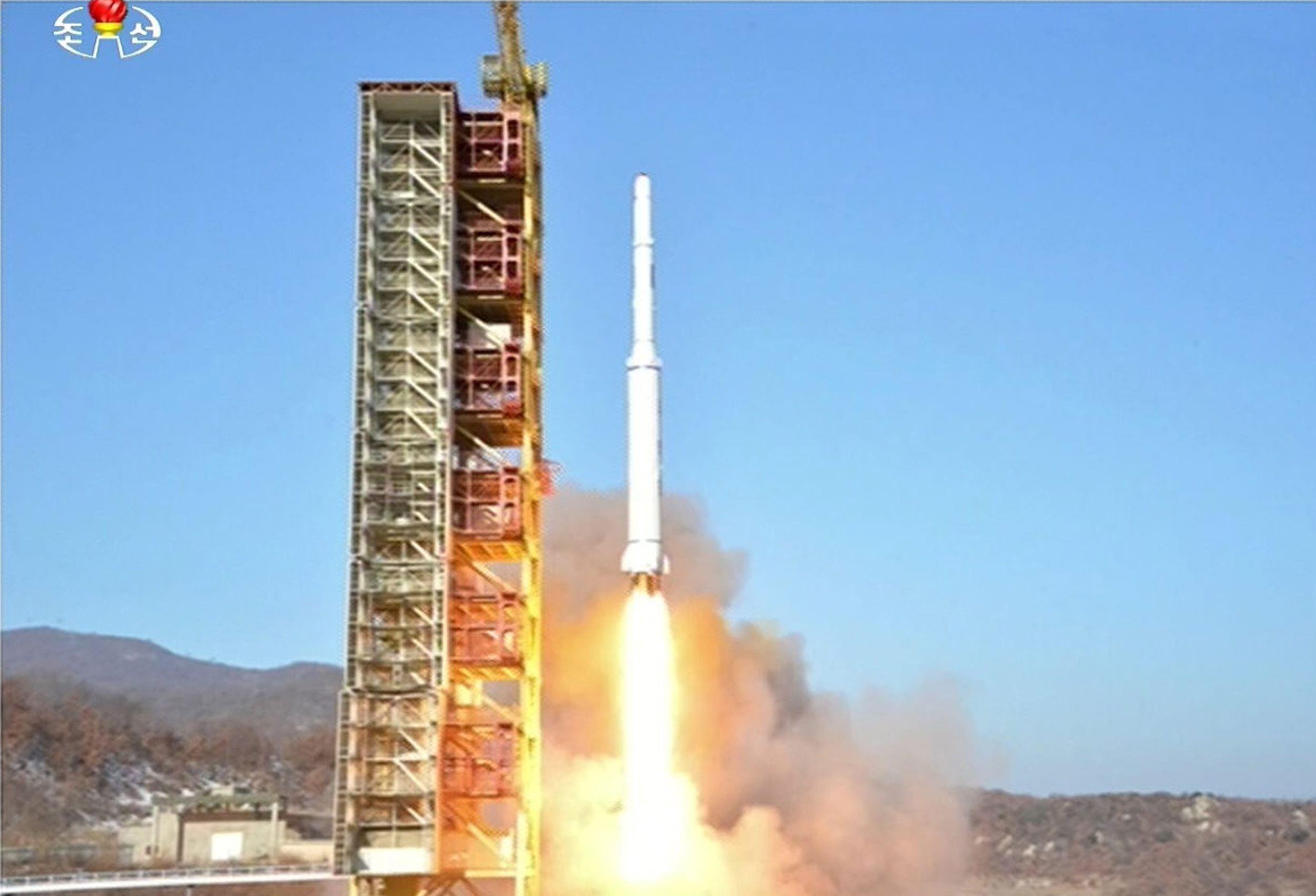 A North Korean rocket lifts off from its launchpad in Dongchang-ri Sunday morning
In a unanimous statement backed by China, the council said the launch was carried out just three weeks after a first missile overflew Japan and less than two weeks after Pyongyang's sixth and biggest nuclear test.
The council "strongly condemned these launches, condemned further the DPRK for its outrageous actions, and demanded that the DPRK immediately cease all such actions."
The statement however did not threaten further sanctions.
North Korea fired the intermediate ballistic missile over Japan that landed in the Pacific, responding to new UN sanctions with its furthest-ever missile flight.
The US Pacific Command confirmed Friday's rocket was an intermediate range ballistic missile (IRBM) and said it did not pose a threat to North America or to the US Pacific territory of Guam, which Pyongyang has threatened to bracket with "enveloping fire."