MANILA (Reuters), JULY 24, 2017 - Philippine President Rodrigo Duterte on Monday vowed to forge on with his controversial war on drugs and said no amount of criticism or international pressure would deter him.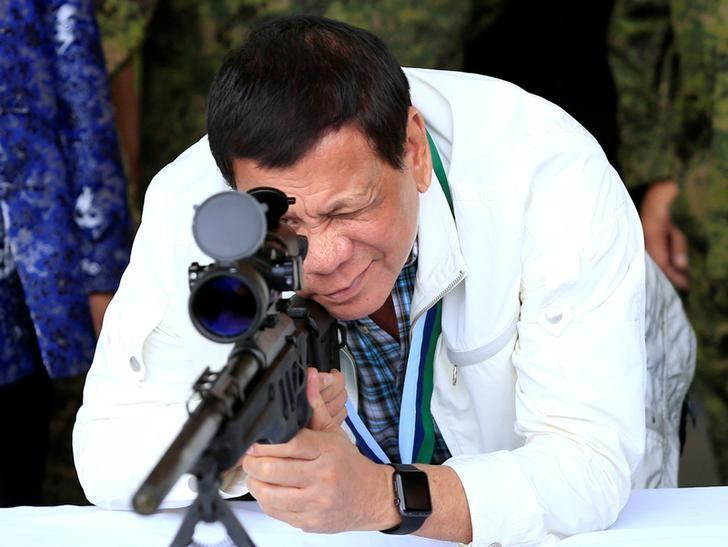 Philippines President Rodrigo Duterte checks the scope of a 7.62mm sniper rifle
Delivering his annual State of the Nation address, Duterte said his critics at home and abroad should focus on using their influence to educate Filipinos of the ills of illicit drugs.
"The fight will be unremitting as it will be unrelenting," he said. "There is a jungle out there, there are beasts out there preying on the innocent, the helpless."