KABUL (Reuters)JULY 24, 2017 - The death toll from a suicide car bomb blast in the Afghan capital, Kabul, on Monday rose by more than 10 to at least 35, according to a senior government official.
The Taliban earlier claimed responsibility for the blast in the western part of Kabul. The government official spoke on condition of anonymity because he was not authorized to talk to the media about the incident.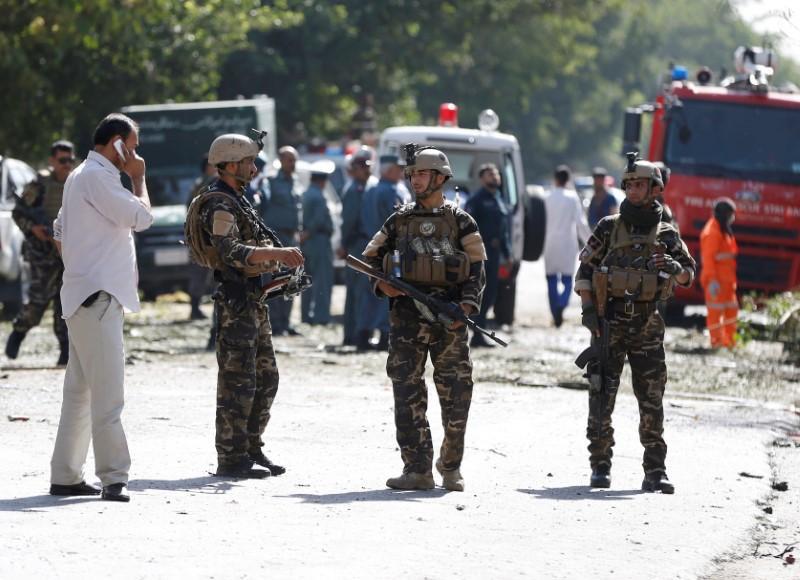 Afghan security forces keep watch at the site of a suicide attack in Kabul, Afghanistan July 24, 2017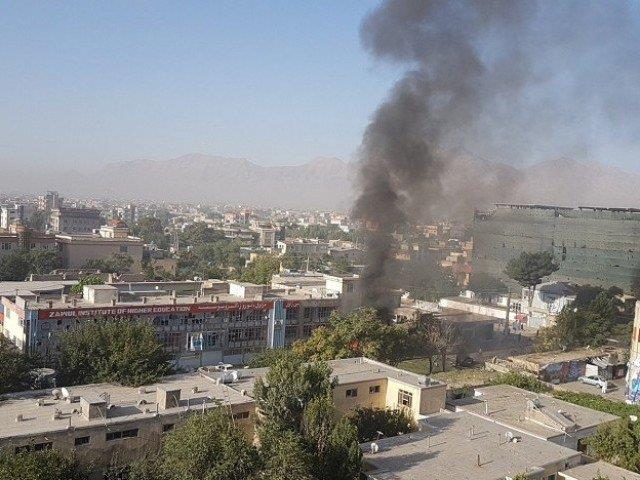 Smokes rising after an explosion at Zawul Institute of Higher Education in Kabul, Afghanistan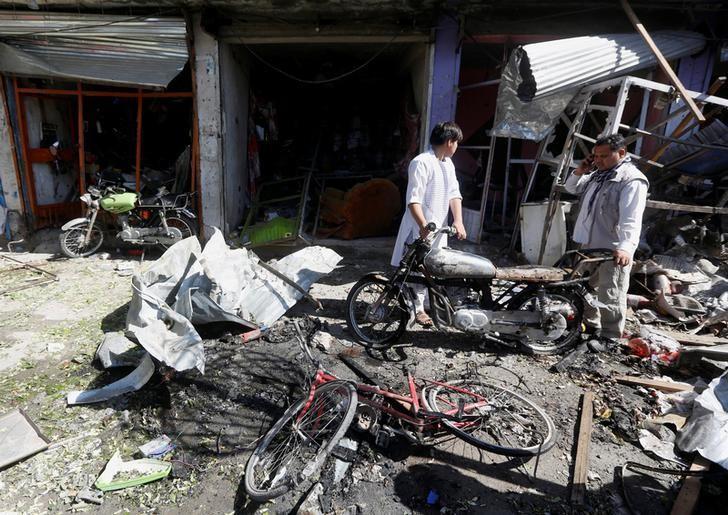 Afghan shopkeepers collect reamains in front of a shop after a suicide attack in Kabul, Afghanistan. July 24, 2017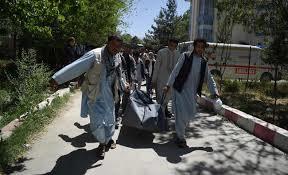 Afghan volunteers carrying the body of a resident killed in a car bomb attack to the Wazir Akbar Khan hospital in Kabul.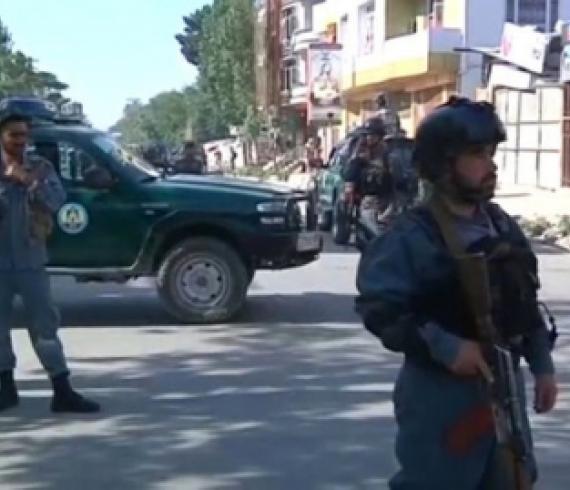 Hamid Shalizi and James Mackenzie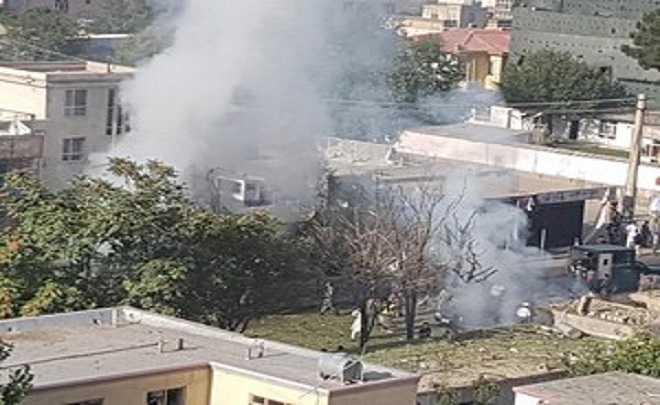 Smokes rising after an explosion