EXPRESS, Jun 27, 2017 - THE US ambassador to the United Nations has declared that any chemical weapons attack by Bashar al-Assad's Syrian government on his own citizens will also be blamed on the Russia and Iran.
Nikki Haley said on Twitter: "Any further attacks done to the people of Syria will be blamed on Assad, but also on Russia and Iran who support him killing his own people."
Her comments came as the White House revealed it had identified potential preparations by Assad's regime for another chemical weapons attack on its people.
The US military believes the preparations are similar to those made before the April 4 chemical weapons attack in Syria – a claim Assad's government has repeatedly denied.
The attack – which killed at least 87 people, including 30 children – escalated tensions between Washington and Russia, which has advisers in Syria aiding its close ally Assad.
Horrific images depict sickening chemical gas attack in Syria
On Tue, April 4, 2017 at least 58 people, including nine children, were killed in an air raid that released "toxic gas" on the rebel-held Syrian town of Khan Sheikhoun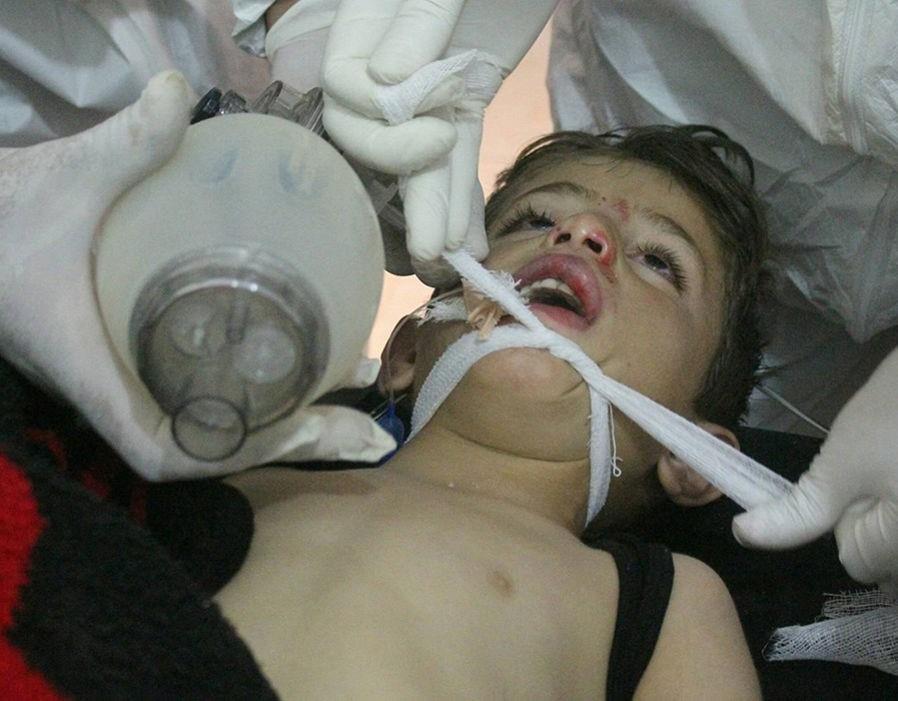 A child receiving treatment at a field hospital after an alleged chemical attack in Idlib, northen Syria
The White House statement said: "The United States has identified potential preparations for another chemical weapons attack by the Assad regime that would likely result in the mass murder of civilians, including children.
"As we have previously stated, the United States is in Syria to eliminate the Islamic State of Iraq and Syria [ISIS].
"If, however, Mr Assad conducts another mass murder attack using chemical weapons, he and his military will pay a heavy price."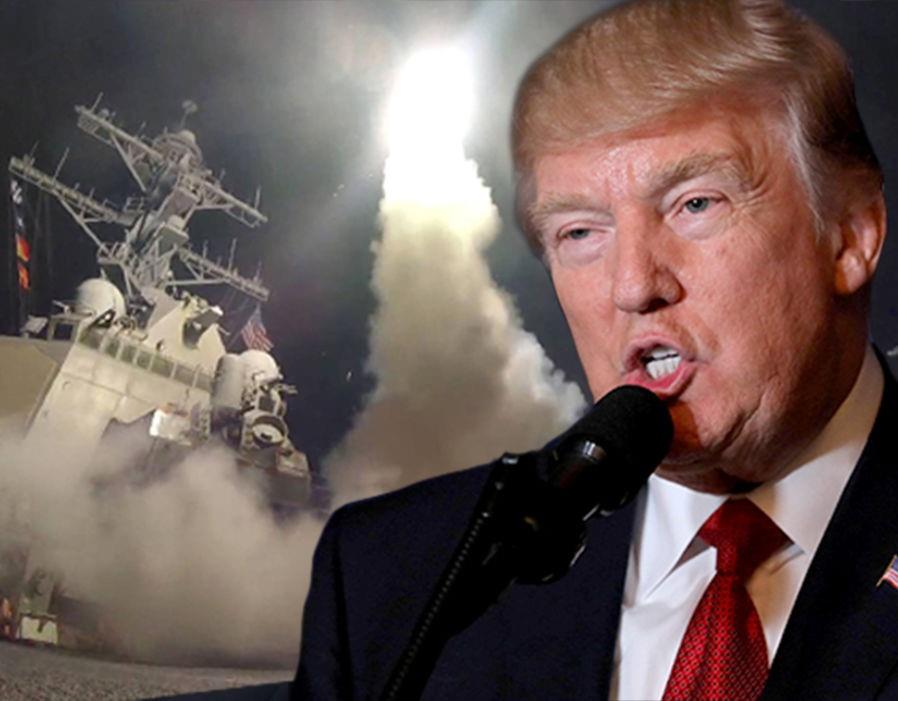 Trump ordered a massive military strike against a Syria
Donald Trump blamed Assad for the chemical weapons attack which killed at least 87 people, including 30 children, in the Syria's northern Idlib province in April.
And in retaliation, the American President launched 59 Tomahawk missiles on a Syrian air base – which according to the US Department of Defence destroyed 20 per cent of the nation's operational aircraft.
It follows comments by Brigadier-General Zaher al-Sakat – who served as head of chemical warfare in Syria's powerful 5th Division until he defected in 2013 – that Assad has hidden hundreds of tonnes of the nation's chemical arsenal despite the leader saying he had given over their entire supply to the United Nations.
In 2014, Syria was believed to have handed its entire chemical arsenal to the UN's Organisation for the Prohibition of Chemical Weapons (OPCW) after they were criticized for its involvement in sarin gas attack that killed hundreds of people in September 2013.
But according to the former Assad general, the Syrian leader failed to declare large amounts of sarin precursor chemicals and other toxic materials.
Gen. Sakat told the Telegraph: "They [the regime] admitted only to 1,300 tonnes, but we knew in reality they had nearly double that. They had at least 2,000 tonnes. At least."