LONDON, AP, 10 May 2017 - Prosecutors say a British man arrested with several knives near Parliament last month is also accused of being an Al-Qaeda bomb-maker in Afghanistan.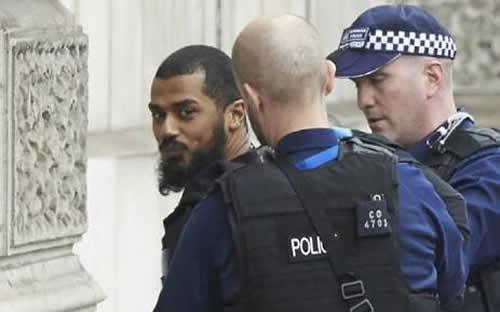 Firearms officers from the British police detain Khalid Mohamed Omar Ali near the Houses of Parliament in central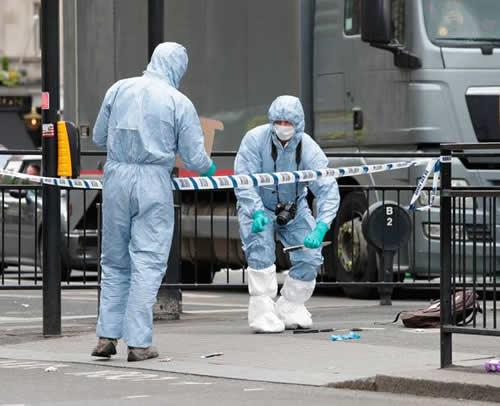 Forensic Officers looking at with knifes at the scene after a man was arrested following an
Khalid Mohamed Omar Ali appeared in court Wednesday to face one charge of preparing terrorist acts and two of making or having explosives.
The 27-year-old Londoner was arrested at gunpoint in the street near Parliament on April 27 as part of what police called an ongoing counterterrorism operation. They said he had been under surveillance.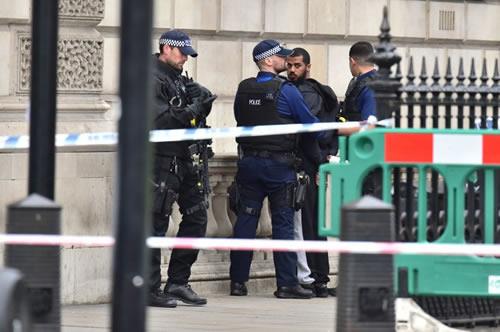 Armed police close off Whitehall after incident close to Downing Street
Prosecutors say Ali's fingerprints were allegedly found on parts for improvised explosive devices recovered by the US in Afghanistan in 2012.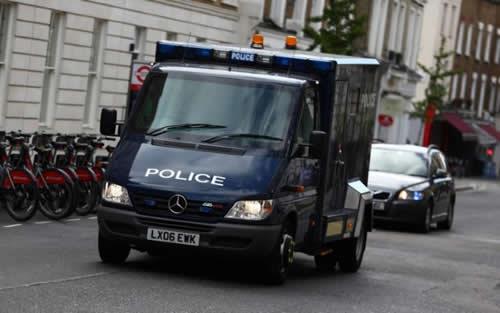 A police convoy arrives at Westminster Magistrates Court where Khalid Mohamed Omar Ali, who was arrested near Parliament
Ali refused to enter pleas during the hearing at Westminster Magistrates' Court.
Not-guilty pleas were entered on his behalf and he was ordered detained until his next court appearance May 19.