By Nicole Brown and Lauren Cook with

January 23, 2017 – Trump's new Cabinet nominees and ambassadors for Air Force secretary, Ambassador to the United Kingdom and Secretary of agriculture
Here's a look at the people Trump has nominated or appointed.
Heather Wilson: Air Force secretary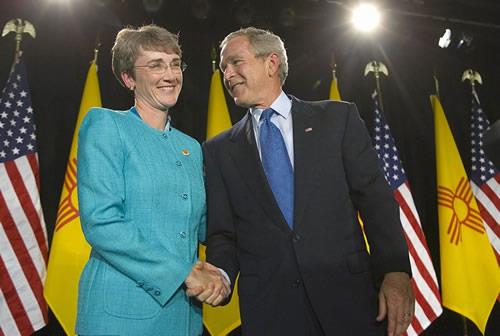 Trump announced on Jan. 23, 2017, that he will nominate former Rep. Heather Wilson for Air Force secretary. Wilson, the first female military veteran to be elected to Congress, represented New Mexico from 1998 to 2009. She graduated from the U.S. Air Force Academy in 1982 and served as an officer for multiple years. Wilson was also a member of the National Security Council staff under former President George H.W. Bush. She currently serves as the president of the South Dakota School of Mines and Technology. Above, Wilson with former President George W. Bush in 2006.
Woody Johnson: Ambassador to the United Kingdom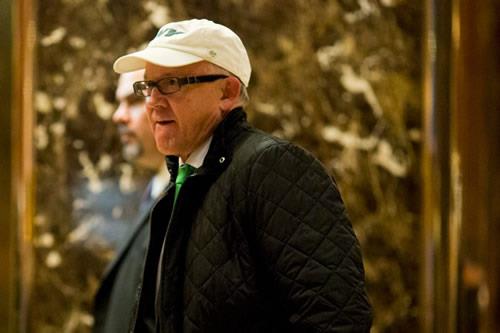 New York Jets owner Woody Johnson has been chosen as Trump's ambassador to the United Kingdom, The New York Times reported on Thursday, Jan. 19, 2017.
Trump referred to Johnson as "ambassador" and said he was "going to St. James" during remarks at a luncheon in Washington. He also congratulated Johnson on the apparent appointment.
The position is considered a plum assignment and is typically given to a wealthy campaign donor.
The billionaire businessman is one of a dozen heirs to the Johnson & Johnson fortune.
Sonny Perdue: Secretary of agriculture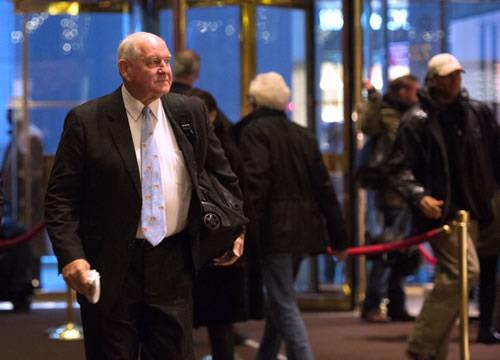 Trump named former Georgia Gov. Sonny Perdue as his nominee for secretary of agriculture on Jan. 19, 2017. Perdue, 70, served on Trump's agricultural advisory committee during his presidential campaign. He was the governor of Georgia from 2003 to 2011. His nomination completes Trump's proposed Cabinet just one day before his inauguration.