NBC NEWS, Jan. 19, 2017 - An earthquake-triggered avalanche buried a hotel in central Italy, leaving up to 29 hotel guests and workers either missing or dead, rescue workers said early Thursday.
Rescuers Battle Heavy Snow to Reach Hotel Buried by Avalanche 0:33
Authorities spent the night battling atrocious weather conditions trying to reach the Hotel Rigopiano in the town of Farindola, on the Gran Sasso mountain in the central Abruzzo region.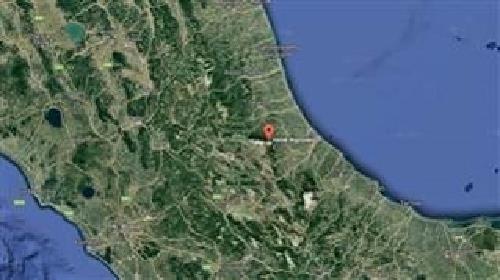 Central Italy has been struck by multiple aftershocks after a 2016 quake.
"There are many dead," Antonio Crocetta from the Abruzzo mountain rescue team told Italy's ANSA news agency.
Fabrizio Curcio, head of Italy's civil protection agency, confirmed that 22 guests registered at the hotel were unaccounted for, along with "six or seven" workers.
Two survivors raised the alarm, including one who was flown to the hospital suffering from hypothermia. One body has been found so far, Curcio said.
Italy's Civil Protection department said late Wednesday it had dispatched a team of 20 rescuers including seven firefighters, two mountain rescue teams and six ambulances to the scene.
Local media pictures showed rescuers with shovels digging through a wall of snow, and at least one man being led through the cleared path.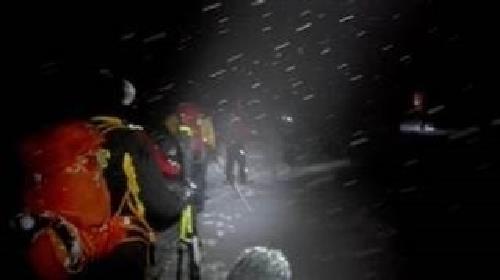 First responders battle heavy snow en route to Hotel Rigopiano in Farindola after it was hit by an avalanche.
The region has been shaken by dozens of aftershocks since a major quake last August that killed nearly 300 people and ruined buildings in historic towns and hamlets.
Four strong temblors struck Wednesday morning, adding to problems caused by cold weather and winter storms.
The first, with a preliminary magnitude of 5.3, hit Montreal at about 10:25 a.m. (5:25 a.m. ET), according to the U.S. Geological Survey. Throughout Wednesday, seismologists registered more than 100 aftershocks.
FROM JAN. 18: Earthquakes hit Italy; subway in Rome evacuated 0:24
In Rome, more than 100 miles away from the epicenter, the subway system was closed for hours as a precaution and parents were asked to pick up their children from some schools.
Maurizio Pelosi, mayor of the town of Capitagno, near the epicenter of Wednesday's quakes, said many local roads were blocked due to the snow even before the temblors.
A hotel worker in town, Giuseppe Di Felice, told state-run RAI radio people couldn't get out of their homes. "It's apocalyptic," he said.