NPR, 18 Nov. 2016- President-elect Donald Trump plans to name his picks for three key posts: Michael Flynn for national security adviser, Sen. Jeff Sessions for attorney general and Rep. Mike Pompeo for CIA director.
That's according to Sean Spicer, a Republican National Committee official involved in the transition. Another official with knowledge of the matter also tells NPR's Carrie Johnson that Sen. Sessions has been offered the attorney general position.
The attorney general and CIA director nominees will need to be confirmed by the Senate. The national security adviser does not need Senate confirmation.

Sen. Jeff Sessions
The 69-year-old Republican senator, who has been offered the position of attorney general, was one of the first lawmakers to ally himself with the Trump campaign.

Sessions is a former longtime U.S. attorney in Alabama who went on to serve as the top Republican member of the Senate Judiciary Committee, which oversees Justice Department and FBI operations.
Former Alabama Congressman Jo Bonner, a Republican from Sessions' hometown of Mobile, said President-elect Trump "has supreme confidence in Sen. Sessions' judgment, his wisdom, his character and his loyalty."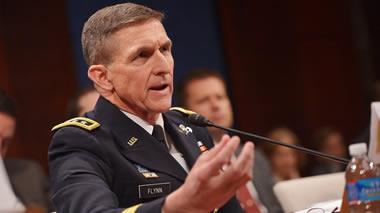 Then-Defense Intelligence Agency Director Lieutenant General Michael Flynn testifies before the House Select Intelligence Committee on February 4, 2014, in Washington, D.C.

Michael Flynn
Flynn, too, was an early Trump supporter.
Flynn has called President Obama "a liar" and troubled some former colleagues with his partisan political work.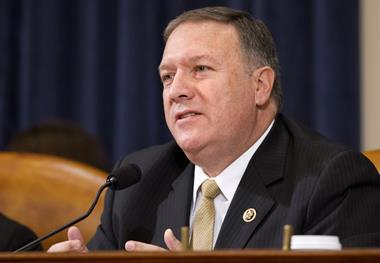 House Benghazi Committee member Rep. Mike Pompeo, R-Kan., questions Democratic presidential candidate Hillary Clinton, during the committee's hearing on Capitol Hill in Washington on Oct. 22, 2015.

Rep. Mike Pompeo
Pompeo, a third-term Republican congressman from Kansas, has been offered the post of CIA director.
According to his congressional biography, he graduated from West Point and served as a cavalry officer. He attended Harvard Law School, where he was an editor of the Harvard Law Review, before entering business as an executive in aerospace manufacturing and the oil industry.
He served on the Energy and Commerce committee as well as the House Intelligence Committee, and was a member of the House Select Committee on Benghazi.