MOSCOW, Nov. 16 (UPI) -- Russian President Vladimir Putin has signed a decree withdrawing Russia from the International Criminal Court, following the recent withdrawals of Gambia, Burundi, and South Africa.
Putin ordered Russia's Ministry of Foreign Affairs to notify the United Nations about the withdrawal. The Rome Statute, which established the ICC, was adopted in 1998 and came into effect in 2002 -- when the international tribunal, located in The Hague in the Netherlands, began operating.
Russia signed the international treaty in 2000 but had not ratified it. On Wednesday, Putin ordered for Russia to withdraw from the tribunal -- a day after the ICC released a decision in which it recognized the existence of an international armed conflict between Russia and Ukraine, while also classifying Russia's presence in the Crimean peninsula as a military occupation.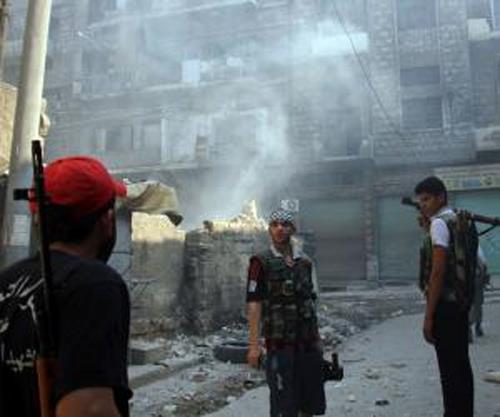 Aleppo airstrikes resume after 3-week pause

"The International Criminal Court has not justified hopes placed upon it and did not become a truly independent and authoritative judicial body," Russia's Ministry of Foreign Affairs said in a statement. "Russia consistently advocates that people guilty of grave offenses must be held accountable ... Russia was at the origins of the creation of Nuremberg and Tokyo tribunals, took part in developing of the basic laws against such grave international crimes as genocide, crimes against humanity and war crimes."
Putin's decree said Russia's institutions were all in agreement "about sending the Secretary-General of the United Nations notice of the intention of the Russian Federation to no longer is a party to the Rome Statute of the International Criminal Court."
Russia and long-time ally Syrian President Bashar al-Assad are accused of carrying out war crimes of "historic proportions" in Aleppo. United Nations High Commissioner for Human Rights Zeid Ra'ad al-Hussein in October said Aleppo is a "slaughterhouse" due to Russian and Syrian indiscriminate airstrikes.
In late October, Gambia announced it would withdraw from the ICC, following Burundi and South Africa, due to accusations of anti-Africa bias by the ICC. Gambian officials said the ICC has pursued African nations for charges of crimes against humanity but has ignored the actions of Western nations.
Nine of the ICC's 10 current investigations involve African countries, as have many of the cases it has made since its inception in 2002.