The Telegraph, Nov. 4, 2016 -Mark Zuckerberg, the founder of Facebook, is at the center of a criminal investigation in Germany into whether he is turning a blind eye to Nazi-themed content posted on the social network.
Facebook's Chief Operating Officer, Sheryl Sandberg, and its European policy director, Richard Allan, are also under investigation, according to German newspaper Der Spiegel.
Lord Allan is a British life peer and former Liberal Democrat MP who joined Facebook in 2009. All three have been accused by Chan-jo Jun, a Bavarian lawyer, of failing to ensure posts on Facebook containing racist abuse, threats of violence and Holocaust denial are removed.
In a complaint submitted to the Munich prosecutors office, Mr. Jun says he has identified more than 430 offensive posts on Facebook which were reported to the company but never deleted.
Instead, he claims, Facebook turned a blind eye to the material or sent complainants a generic response which allegedly dismissed the posts a "harmless."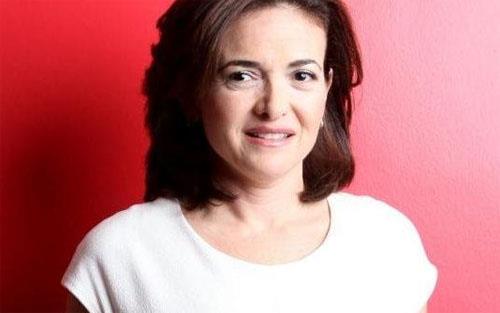 Sheryl_Sandberg is also being investigated in Germany
According to Der Spiegel, prosecutors in Munich have now opened a preliminary investigation and are looking into whether there is enough evidence of a criminal offense.
Under German law, Facebook is legally obliged to remove racist or Nazi-themed content as soon as it becomes aware of it.
However, Facebook has dismissed the allegations, saying they "lack merit," and insists that none of its employees have broken any laws.
The country's government has already threatened to hit social media websites such as Facebook and Twitter with hefty fines if they fail to delete racist content.

t a glance | Facebook's rise
2004
Mark Zuckerberg creates Facebook in his Harvard dorm room
2006
Facebook allows anyone over 13 to join, introduces the news feed
2007
Sells a 1.6% stake to Microsoft for $240m
2008
Reaches 100 million users
2009
Introduces "like" button
2010
Facebook becomes profitable
2012
Acquires Instagram for $1bn in cash and stock
2012
Reaches one billion users
2014
Buys messaging app WhatsApp for $19bn
2015
Extends internet.org effort to provide internet access to rest of world
2016
Facebook becomes the most popular social networking site in the world

In October, Volker Kauder, chairman of the ruling Christian Democratic Union of Germany party, called for companies to be fined 50,000 euros for every offensive post they failed to take down.
A spokesman for Facebook said: "We are not commenting on the status of a possible investigation but we can say that the allegations lack merit and there has been no violation of German law by Facebook or its employees.
"There is no place for hate on Facebook. We work closely with partners to fight hate speech and foster counterspeech." Following a public outcry and pressure from German politicians, Facebook this year hired a third-party company to monitor and delete racist posts.
A rash of online abuse and violent attacks against newcomers to Germany accompanied the influx of hundreds of thousands of migrants last year, which led to a rise in the popularity of the anti-immigrant Alternative for Germany (AfD) party and has put pressure on Chancellor Angela Merkel.
The Telegraph attempted to approach the German prosecutor's office for comment last night but no one was available.