STOCKHOLM, AP, Oct. 30, 2016 — World War II hero Raoul Wallenberg, who is credited with helping at least 20,000 Hungarian Jews escape the Holocaust, has been pronounced dead by Swedish authorities, 71 years after he disappeared under mysterious circumstances.
The Swedish diplomat is believed to have died in Soviet captivity, but when and how remains unclear.
Wallenberg was officially considered a missing person in Sweden, long after authorities gave up hope of finding him alive. But the Swedish Tax Agency, which registers births and deaths in Sweden, confirmed a report Monday in newspaper Expressen that Wallenberg had been pronounced dead.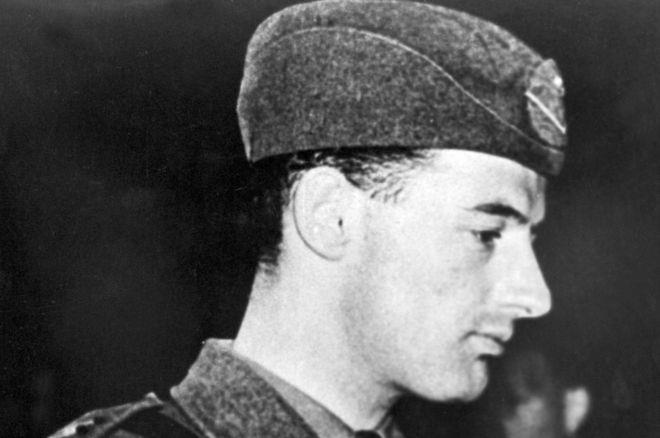 Undated file photo shows Swedish diplomat and World War Two hero Raoul Wallenberg who disappeared
Pia Gustafsson, who heads the agency's legal department, told The Associated Press that the decision was taken on Oct. 26 after an application from Wallenberg's trustee.
She said the date of Wallenberg's death was set as July 31, 1952, a date was chosen by default under a rule saying a missing person who is presumed to have died should be declared dead five years after his disappearance.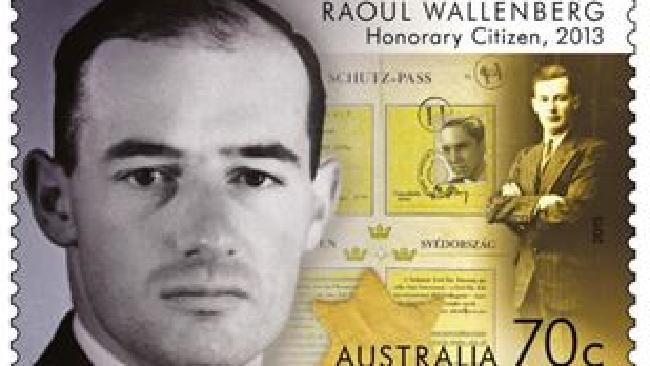 Australia's first honorary citizen Raoul Wallenberg is recognised on an Australia Post stamp. Picture, Australia Post
Wallenberg vanished after being arrested by the Red Army in 1945. The Soviets initially denied he was in their custody, but in 1957 they said he had died of a heart attack in prison on July 17, 1947.
Another report suggested he was still alive six days later. There have been numerous unconfirmed witness accounts from people saying they saw him decades later.
Wallenberg, who was born in 1912, helped Jews escape Nazi-occupied Germany by giving them Swedish passports.
Many countries have memorials commemorating his work, including Israel, which designated him as one of the "Righteous Among the Nations," the highest honor granted to non-Jews who risked their lives to save Jews during the Holocaust.