Secretary of State called for a halt to Aleppo offensive in a call with Russian foreign minister

WASHINGTON, Wall Street Journal, Sept. 28, 2016 - The Obama administration threatened to pull out of talks with Russia over a collapsed cease-fire in Syria and has renewed an internal debate over giving rebels more firepower to fend off a stepped-up Russian and Syrian assault on their Aleppo stronghold, U.S. officials said.
The White House put the weaponry debate on hold earlier this year to give Secretary of State John Kerry an opportunity to try to negotiate a cease-fire with his counterpart in Russia.
Mr. Kerry told Russian Foreign Minister Sergei Lavrov in a phone call on Wednesday that the U.S. was preparing to suspend its engagement with Moscow on Syria if Russia didn't take "immediate steps" to halt the Aleppo offensive.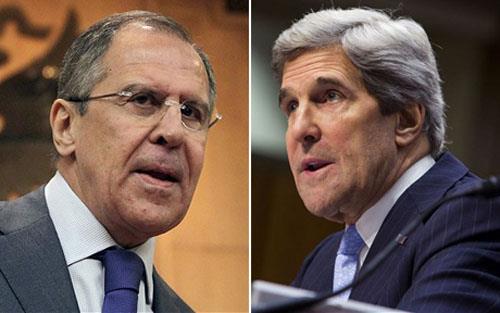 The renewed debate on what is referred to within the administration as Plan B, according to U.S. officials, centers on whether to authorize the Central Intelligence Agency and its partners in the region to deliver weapons systems that would enable CIA-vetted rebel units to strike Syrian and Russian artillery positions from longer distances.
The Obama administration has ruled out providing so-called man-portable air-defense systems, known as Manpads, to the rebels, but officials said they are considering arming them with antiaircraft systems that are less mobile and would pose less of a proliferation risk.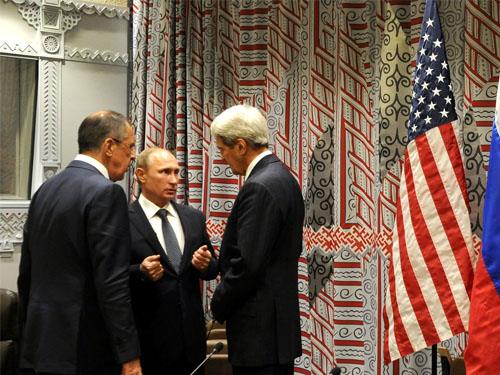 State Department spokesman John Kirby said Wednesday that the Obama administration was discussing options to address the conflict "that are outside diplomacy," but declined to provide specifics.
A U.S.-Russian cease-fire deal fell apart last week after U.S. officials accused Russia of bombing a humanitarian convoy and the regime of Syrian President Bashar al-Assad launched a fresh offensive on the rebel-held part of Aleppo.
Officials said the speed of the Russian and Syrian offensive against Aleppo has put pressure on the White House to accelerate its deliberations and forced policy makers to look at options they previously were reluctant to seriously consider.
In addition to the CIA and its partners providing weapons, the U.S. is considering giving a green light to its regional allies, including Turkey and Saudi Arabia, to provide more-powerful weapons systems to the rebels.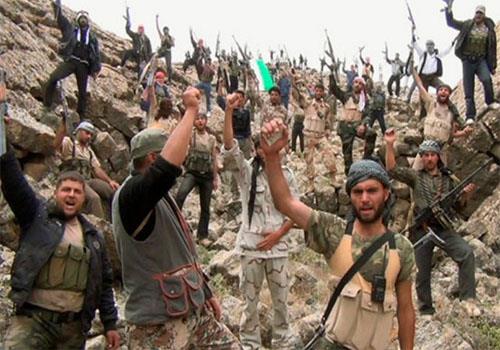 Some U.S. officials believe that it already may be too late to have any impact on the battlefield, and that the administration should consider taking direct U.S. military action against the Assad regime to halt the campaign.
Officials predicted there would be strong opposition at the White House to any options involving direct U.S. military action against the Assad regime, because of the risk of triggering a wider conflict with Russia. The U.S. military has been conducting strikes in Syria against Islamic State since 2014.
A Syrian hospital administrator in the rebel-held eastern part of Aleppo describes the terrible conditions in the city's hospitals caused by Syrian and Russian airstrikes. Photo: Aleppo Media Center
The Wall Street Journal reported in February that President Barack Obama's top military and intelligence advisers were pressing the White House to come up with an alternative plan to help the rebels better fend off the Russians and Syrians. The covert CIA program to arm the rebels began in 2013, entailing aid to groups of rebels examined and approved by U.S. officials.
The leading advocates within the Obama administration for providing more firepower to the rebels to counter Russia have been CIA Director John Brennan and Defense Secretary Ash Carter. The White House and Mr. Kerry backed negotiations with the Russians instead. The White House has been wary of deepening a proxy fight with Moscow that could suck Washington further into the conflict.
The U.S. ultimatum Wednesday was Washington's strongest statement about the simmering dispute between the two powers related to the collapse of the cease-fire. The U.S. and Russia announced the cease-fire deal this month, which held out the possibility of closer military cooperation against Islamist militants.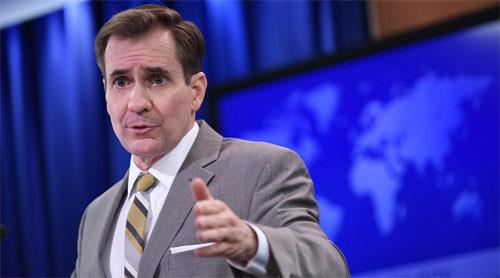 State Department spokesman John Kirby
The Russian foreign ministry said Wednesday that Mr. Lavrov in the conversation pointed out that antigovernment rebels backed by Washington "refused to follow the U.S.-Russian agreement…but instead merged with Jabhat al-Nusra," a group with links to al Qaeda that renamed itself in July and said it had cut ties with the extremist movement.
Since Russia intervened a year ago to shore up Mr. Assad's hold on power, Russian aircraft have targeted CIA-backed rebels in their strikes, U.S. officials said.
In his call to Mr. Lavrov, Mr. Kerry expressed "grave concern" over continued attacks by Russian and Syrian forces on hospitals and other civilian infrastructure in Aleppo, Mr. Kirby said.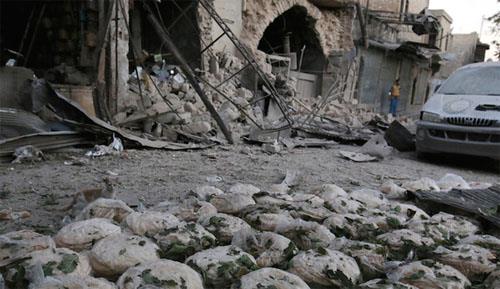 "The secretary made clear that the United States and its partners hold Russia responsible for this situation, including the use of incendiary and bunker buster bombs in an urban environment, a drastic escalation that puts civilians at great risk," Mr. Kirby said.
Mr. Kirby said the best option for Syria would be a "an immediate cessation of hostilities" and the delivery of humanitarian aid.
"The policy is we continue to support a diplomatic solution to this, rather than a military one," he said. "It doesn't mean we aren't still discussing the other options and alternatives that might be available to us."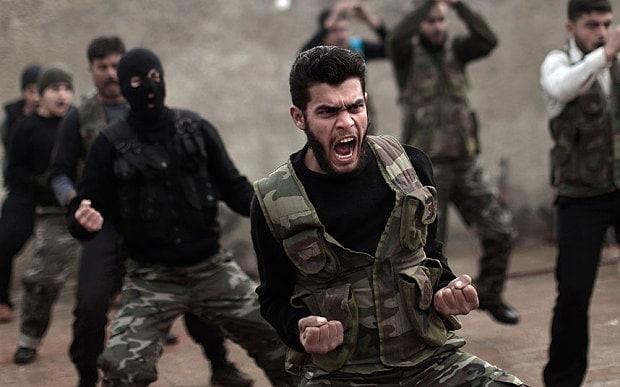 Syrian rebels attend a training session near Idlib, Syria
U.S. lawmakers are considering legislation to beef up U.S. sanctions against the Syrian government and its backers, and the White House said earlier this week that Mr. Kerry had spoken over the weekend with European foreign ministers about stepping up punitive measures.
If the U.S. follows through on its threat to cut off talks with Russia, steps likely would include recalling a team from Geneva that has been meeting with Russian officials to try to implement the cease-fire deal.
A military channel established for "deconfliction" of air operations in the fight against Islamic State would stay in place even if cease-fire talks are suspended, officials said.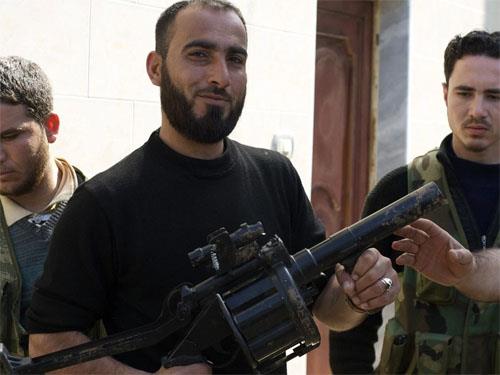 Mr. Kirby said the U.S. hopes that the incentive of closer military cooperation with the U.S. as well as rising costs to the Russian military as the conflict in Syria drags on could alter Russia's course.
"Russia will continue to send troops home in body bags and they will continue to lose resources, even perhaps more aircraft," Mr. Kirby said.
Though Russia has told the U.S. it wants closer cooperation and stability in Syria, "We've seen nothing since the agreement was reached in Geneva on Sept. 9 that would lead us to believe Russia is serious about meeting its end of these commitments," Mr. Kirby said.