Opinion
the following is extract from an article published in Asharq Al-Awsat
By; DR. KARIM ABDIAN

For the past 37 years, the Iranian regime has cleverly been able to disunite, or cause the current disunity and distrust, in the opposition and redder it almost irrelevant. But this seems to becoming to an end.
The rights of Iran's non-Persian nationalities were one of the central themes of the mass rally organized by the Mujahideen-e Khalq (MEK) this month.
The three-day event in Paris, entitled "FREE IRAN", attracted tens of thousands enthusiastic followers. Also attending were over 40 parliamentary delegates as well as representatives of governments, liberation movements and the media from around the world.
There appeared to be a drive to reach out to others in the Iranian opposition as well as Arab governments, in an effort to forge wider solidarity. Invited to attend for the first time, I headed a moderate Ahwazi Arab delegation as we sought to respond to the MEK's offer to give our cause a fair hearing.
I am not unfamiliar with the MEK as I have known many of its leaders while a political prisoner in various jails in Iran during the Shah's rule. I spent nearly two years of my 5 years term sentence in Tehran Evin prison where the MEK's ideological father and leader, Aallatoah Taleghani, was also imprisoned.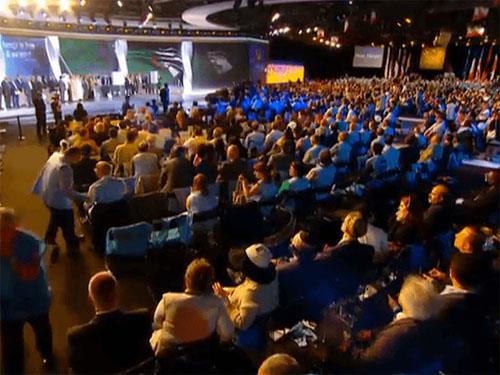 Non-Persian nationalities: seeking empowerment
In the 1980s, Ahwazi activists and some of our Kurdish partners were part of National Council of Resistance of Iran (NCRI), whose largest member is the MEK – they left 4 years later
On February 19 2005 in London, the leaders of organizations representing major nationalities and ethnic groups in Iran gathered in a historic summit to form the Congress of Iranian Nationalities for a Federal Iran (CNFI). It issued a manifesto that states: Iran belongs to all its peoples and nationalities, a right that they have been denied or taken away from them; Iranian non-Persian nationalities have been subjected to double oppression, and; the legitimacy of any government is derived from its peoples and, in Iran's case, the full cultural, national, ethnic and religious spectrum.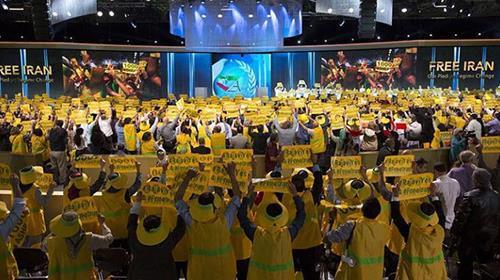 US NEWS AGENCY: NCRI RALLY TO RESHAPE THE MIDDLE EAST
The MEK's "Free Iran" initiative promises to act as the same basis for a common platform. For this to happen, the two categories of opposition, the Persian-led opposition groups and non-Persian groups, such as CNFI, need to come to some understanding and form a unified Iranian opposition.
They can then go forward to seek regional and international support. The MEK's ability to run an effective mass rally with no glitches and providing accommodation, transport and security for tens of thousands people, without a hitch, indicates it has considerable capability, experience, and organizational strength. MEK and NCRI are certainly in a position to lead the Persian opposition initially in negotiations with CNFI for a unity platform.
However, there remain differences between the Persian-led groups and CNFI. While CNFI sets it platform as a decentralized and federal system as a minimum, the MEK believes in autonomy and autonomous regions only for Kurdistan.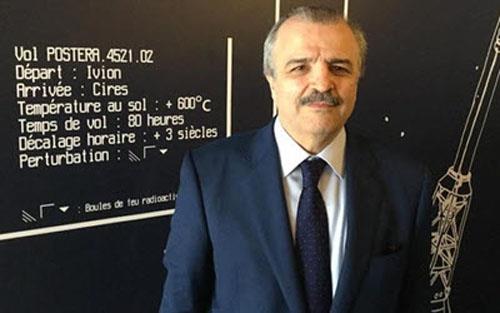 Mohammad Mohaddessin,in charge of the Foreign Relations Committee of the National Council Resistance of Iran
In a positive move, Dr. Mohammad Mohaddessin, the head of MEK's foreign relations, stated in recent interviews with Al-Arabiya and Alkhabriah that MEK seeks the same autonomy for the Kurdish, Arab, Baloch, Azeri, Turkmen and Lur regions as well.
However, in the 10-point "platform for Future Iran" which was handed out during the gathering it still states "We are committed to the equality of all nationalities. We underscore the plan for the autonomy of Iranian Kurdistan, adopted by the National Council of Resistance of Iran. The language and culture of our compatriots from whatever nationality are among our nation's human resources and must spread and be promulgated in tomorrow's Iran."
CNFI believes a federal state would provide the political apparatus to address the cultural, social and economic inequalities that have arisen in Iran as a result of centralized control in Iran.
Karim Abdian is a Washington DC based political commentator and a human rights activist. He provides commentaries on Iran and the Middle East in Arabic, Farsi and English.
He is the executive director of Ahwaz Studies Canter and the head of International Relations Committee of the Congress of Nationalities for a Federal Iran (CNFI).