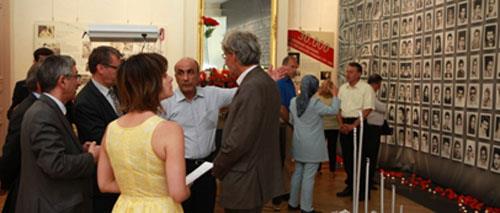 By Craig Davison
The Media Express, August 29, 2016 - On Tuesday and Wednesday, August 23rd and 24th, an exhibition in the mayor's office of Paris' 2nd district commemorated the 28th anniversary of the 1988 massacre of 30,000 members and supporters of the People's Mojahedin of Iran (PMOI), the largest single Iranian resistance group.
The event featured posters with portraits of the victims, stating their name, age, and occupation (many were university students), as well as news article from the time and from later revelations about the extent of the killings. Memoranda, including possessions of prisoners who were executed, were laid out around the room. The overall effect was a chilling evocation of the inner lives of the slain political dissidents.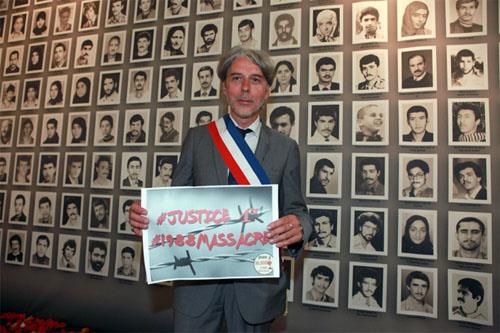 Jacques Boutault, mayor of Paris' 2nd arrondissement, also attended and spoke with The Media Express at the exhibition.
"This event commemorates the 28th anniversary of a massacre that took place in the greatest secrecy within Iran's prisons for their opinions, for their political affiliation…Today, those responsible for the massacre are still in power in Iran. The international community must open with utmost carefulness and pressure political change in Iran so Iranians can practice democracy and a free form of Islam."
"Yes, of course, the international community must first avoid the worst possible outcome: that Iran obtains a nuclear weapon. This being avoided, Iran has been allowed to return to the table of international negotiations; but this cannot be done naïvely, it cannot be done without speaking the truth about the Iranian government, without demanding accounts [of the victims] from them and creating economic and political pressure for political change in Iran."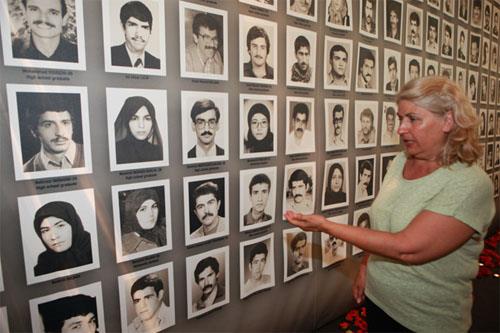 The 1988 massacre was part of an attempt by the Iranian government to suppress political dissent. The mass arrest of PMOI members was increased before a fatwa was decreed calling for the extermination of PMOI members. What followed was a three-month process of virtually nonstop hanging of political prisoners. The criteria for execution was based on a single question: "What is your political affiliation?" If a prisoner responded that they were PMOI affiliates, they were killed on the spot.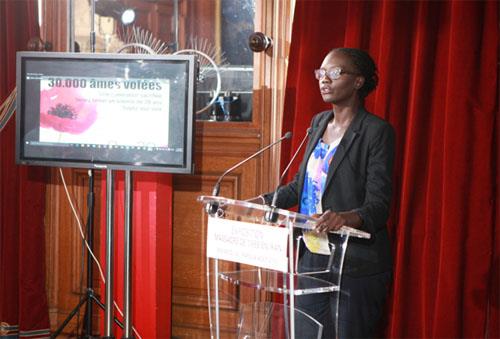 The Media Express spoke with French politician Rama Yade at the event.
"We have a duty, a mission, to help [Maryam Rajavi] to introduce liberty and human rights in [Iran]," she said.
"Iran is a huge country; it is an important country for the world and for the security of the world; and it is a problem today to have a theocracy at the head of the state. So I hope that Mrs. Rajavi will tomorrow be the head of the state; because it is absolutely necessary to have political change in Iran."
Although the public knew the massacre had occurred, its extent was not revealed until 2001 (previously, it was thought that a few thousand had been executed).
Rassoul Asghari, an Iranian journalist living in exile in France, was in attendance. Asghari, who was once the editor of Iranian state-run newspaper Sarmayeh, spoke with the Media Express at the event. When asked the most important reason for the renewed interest in the 1988 massacre, he said that it was because "the injury that occurred in 1988 has still not been heeled…The families of the victims have not stopped seeking justice for their loved ones. By exhibitions like this, as well as other demonstrations, we can see the will to never forget what happened."