Media Express, Aug. 27, 2016 - At an exhibition in the mayor's office of Paris' 2nd district on August 24th commemorating the 1988 massacre of 30,000 political prisoners in Iran, many guest speakers lent their time and their words to the cause of political change in Iran.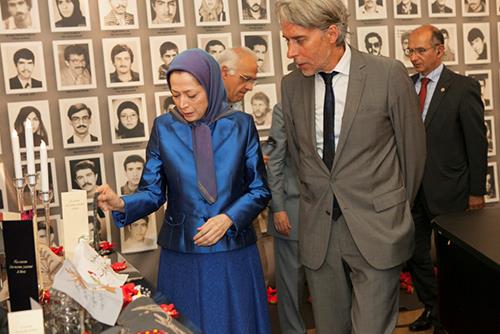 The exhibition included objects that belonged to the executed prisoners before the massacre, such as notes and small, hand-weaved bags. The event created a more personal vision of the inner worlds and identities of the victims.
Maryam Rajavi, president-elect of the National Council of Resistance of Iran (NCRI), spoke about the need to obtain justice for the victims of the massacre. She has called for a movement to bring to trial the perpetrators of the massacre, as well as publishing information about the location of the victims' bodies, the names of the perpetrators, and the names of the victims.
Revelations about the extent of the Iranian government's complicity in the massacre have recently come to light, fueling tensions within Tehran as members of the Iranian government seek to excuse or dismiss the massacre.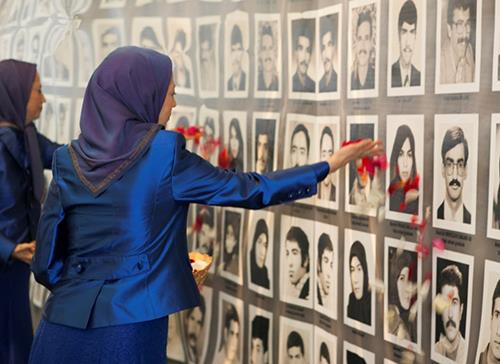 Central to the event was a poster featuring portraits of the victims as well as their age and occupation before imprisonment. Most had been imprisoned while they were young and had spent many years in jail in Iran.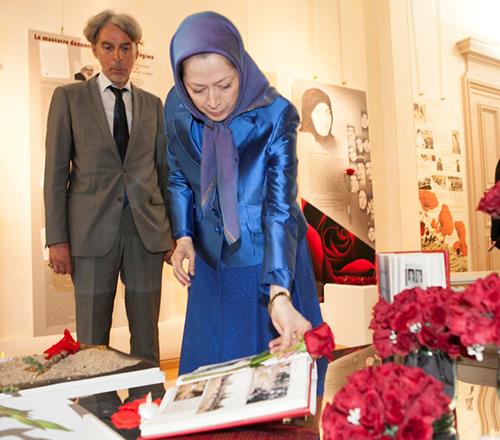 Mrs. Rajavi paid her respects to a plaque commemorating members of the People's Mojahiden of Iran (PMOI), the primary resistance group in Iran. Many leading members of the group were killed during the politically-movitated massacre, which targeted PMOI members and supporters.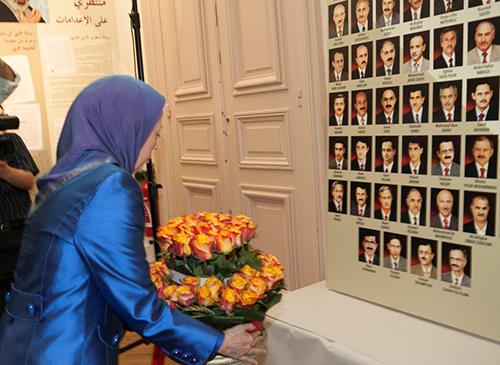 Mrs. Rajavi has said that the movement to seek justice for the victims of the 1988 massacre is part of the larger goal of seeking freedom and democracy in Iran. The massacre was one of the largest acts of political violence of the late 20th century.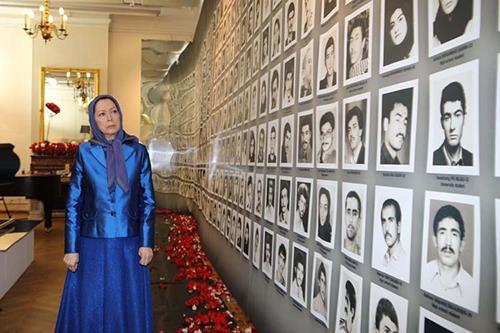 The movement for justice, she said, demands that the names of the victims, addresses of their graves and names of the perpetrators of the massacre be published. Iran typically does not give extensive information to the families of those they execute about their loved ones.