The Australian Times, August 4, 2016 - A teenage boy has been hanged in Iran in the country's first confirmed execution of a juvenile this year, prompting fears for the fate of 160 other young offenders on death row.
Hassan Afshar, 19, was executed at the prison in the city of Arak in central province on July 18, Amnesty International reported.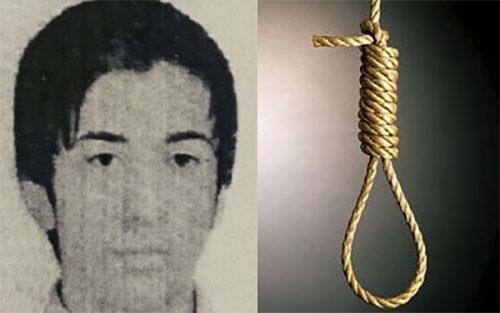 Alireza Tajik was executed to cover the crimes of the mullahs
The execution went ahead even though he was only 17 at the time of the alleged crime and judicial officials had promised to review his case in September.
Iran executed at least 75 juvenile offenders between 2005 and 2015, including 13 last year, according to Amnesty. That is despite Iran being a signatory to the UN Convention on the Rights of the Child, which prohibits the use of the death penalty for children.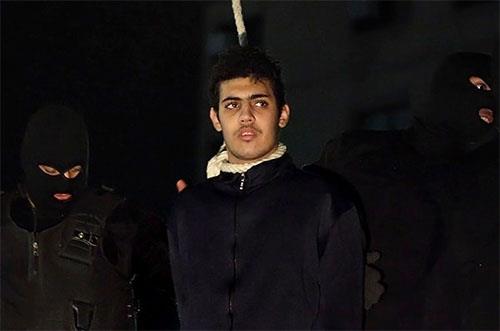 "Iran has proved that its sickening enthusiasm for putting juveniles to death, in contravention of international law, knows no bounds," Magdalena Mughrabi, an interim deputy director at Amnesty, said. "They could not execute him quick enough."
Although Afshar has been the first identified child offender to be hanged this year, 160 others remain on death row across Iran for alleged offences committed when they were under 18.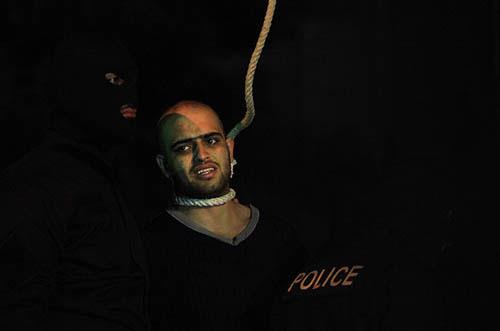 Fear In the eyes of this young man being executed
The Iranian authorities had scheduled the execution of another teenager for today (Thursday, August 4, 2016) but postponed the killing after public pressure. Alireza Tajiki was 15 years old when he was arrested. He was sentenced to death in 2013 after being tortured to confess and had been flogged, beaten and suspended by his arms and feet, Amnesty said.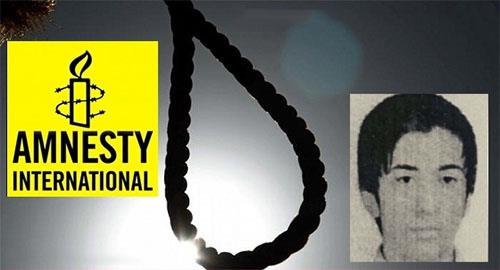 Amnesty International warned Alireza Tajik should not be executed
Iran is second only to China in the number of people it executes, according to rights groups. A total of 977 people were executed in Iran in 2015, the highest death toll since 1989. Most were hanged on non-lethal charges such as drugs-related crimes. Iran also conducts public floggings.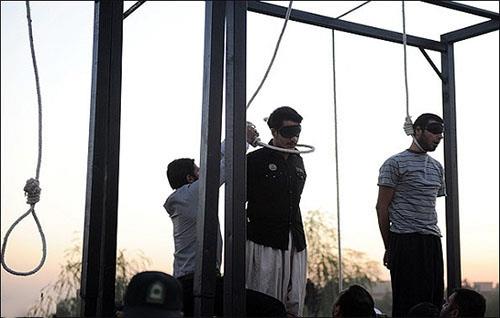 The scene of execution seen by Iranian people everyday
At least 259 people have been executed this year, according to the US-based Iran Human Rights Documentation Center, which keeps a tally of media and official reports.
The latest mass execution allegedly took place yesterday when as many as 20 Sunni prisoners were killed in Gohardasht prison, according to the National Council of Resistance of Iran, the exiled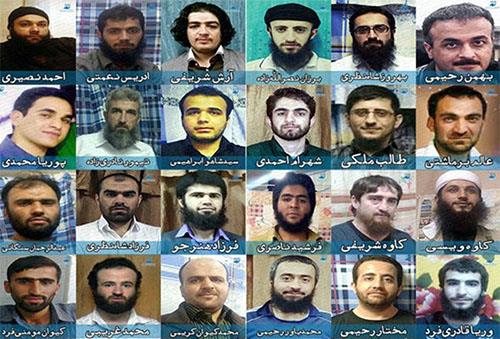 More than 25 Sunni prisoners were executed by the mullahs' regime in Iran
opposition movement. Some reports put the number of executions in past two days to as many as 33.
Afshar was arrested in December 2014 along with two other youths accused of forcing a teenage boy to have sex with them. Afshar maintained that the sexual acts were consensual and that the complainant's son had willingly engaged in same-sex sexual activities before.
Afshar was only informed of his death penalty verdict seven months after he was convicted and was executed behind closed doors without the knowledge of his family.
Iran's Islamic penal code includes public executions and allows victim's families to pardon the convict, often in exchange for some financial compensation.