In the wake of a spate of terrorist attacks around the globe, a bipartisan pair of U.S. senators is pitching a new law expanding the country's powers to penalize foreign countries that finance the attacks.
Republican Johnny Isakson of Georgia and Democrat Bob Casey of Pennsylvania announced to reporters on Thursday the Stop Terrorists Operational Resources and Money (STORM) Act, which would expand leverage for President Barack Obama and his successors against such rogue countries.
Under the bill, a U.S. president would be authorized to designate a country that is not doing enough on terrorism financing as a "Jurisdiction of Terrorism Financing Concern," which would introduce a broader array of sanctions and penalties than those currently available.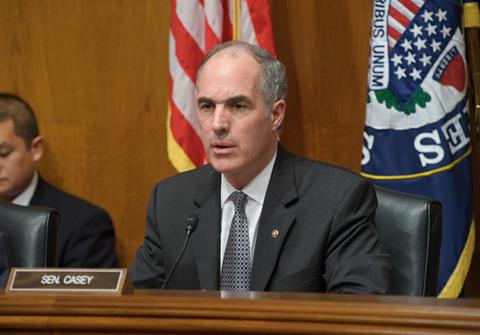 "This legislation ensures that all partners in the fight against terrorist groups, especially ISIL, pull their weight when it comes to stopping terrorist financiers and facilitators," Casey said. "Cutting off the money that terrorist groups use to pay fighters' salaries, buy weapons and IED components, and control territory, is essential to the strategy to degrade and ultimately defeat these groups."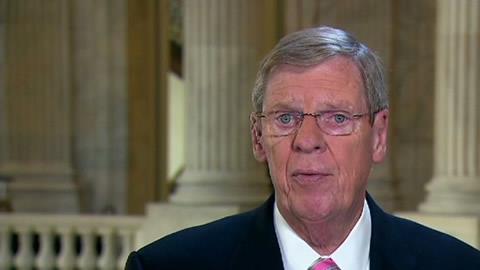 Sen. Isakson said "Cutting off financial resources from terrorist groups is essential in our efforts to degrade and defeat them,".
He added "This bill will enable the United States and our partners to crack down on those involved in financing the Islamic State and other terrorist groups, effectively adding another dimension to our fight against terrorism."
Under current law, the U.S. has limited authority to impose sanctions or freeze assets to ensure that other countries are properly preventing the financing of terrorists. There is also limited power to penalize foreign banks for doing business with terror groups such as the Islamic State.
If the bill passes, a U.S. president who identifies and designates foreign countries it believes is financing terror would do so in a report to Congress. Then, U.S. agencies could be directed to withhold certain export licenses or authorities to such countries; development and security assistance could be withdrawn, limited or suspended; foreign loans could be prohibited, and the U.S. government could be blocked from carrying out any business contracts with the country.
Separately, Casey and eight other Senate Democrats have written Treasury Secretary Jacob Lew to protest a decision by the independent, international Financial Action Task Force (FATF) to suspend for a year sanctions that were in place against Iran to crack down on money laundering and terror financing. The letter to the Treasury Department — which formally represents the U.S. in the FATF — asks that any further such actions that benefit Iran be prevented.
"Iran continues to support a swath of terrorist activities by funding its terrorist proxies and partners, including Hezbollah, Hamas, and the Assad regime," the senators wrote. "International financial institutions should not embolden Iran's illegal activities that threaten the national security of the U.S. and our allies, particularly our major strategic partner Israel – the target of much of Iran's terrorist financing in the region.
Source: Ami News Wire, 7 July 2016