Replacing one criminal with another with a stroke of pen, Ali Khamenei, Iranian regime Supreme Leader sacked Mohammad Sarfaraz as the head of the state broadcasting corporation IRIB and replaced him with Abdulali Ali-Asgari.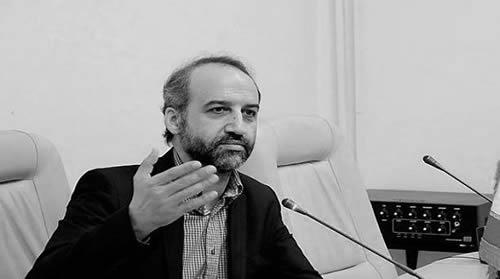 Mohammad Sarfaraz
In 2013 the European Union adopted restrictive measures against Sarafaraz recognizing him as being involved with violating human rights and working with the Iranian regime's security services. One of his jobs was to get coerced confessions from detainees for propaganda purposes and to broadcast that on public TV.
On the other hand, his replacement, Ali-Asgari has been an advisor to the Iranian regime's fundamentalist Judiciary Chief Sadeq Larijani since February 23, 2015. It is worth knowing that Sadeg larijani has gained a notorious reputation for the rise in human rights abuses in Iran which has broken the record of execution in past two years, reaching above 1,000 executions per year.
Ali-Asgari was also active in missile-related activities for the mullahs' regime during the 8-year Iran-Iraq war.