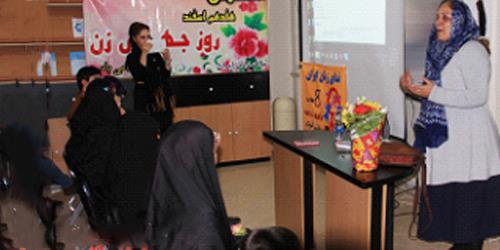 A ceremony marking International Women's Day was held in Tehran with a group of women, laborers, students and children rights' activists taking part as well as a group of writers.
The special guest of this ceremony was Mrs. Sho'le Pakravan, the mother of Reyhaneh Jabbari who was executed for defending herself against a Ministry of Intelligence (MOIS/VEVAK) agent who intended to rape her.
This program began with a review of the March 8th history and a brief look at Iranian women's struggle, from the early 1900s to this day.
Then a video clip of a French singer brought joy to the event.
Other guests delivered speeches on the status of women, problems they are facing in society and law violation against women.
A documentary about homeless women was also shown that deeply touched those taking part in this gathering.
(Voice of Iranian Women – March 5, 2016)