London (AFP) - World leaders gather in London on Thursday Feb. 4th to try to raise $9 billion (8.3 billion euros) for the millions of Syrians hit by the country's civil war and a refugee crisis spanning Europe and the Middle East.
The donor conference, the fourth of its kind, hopes to meet the United Nations' demand for $7.73 billion to help in Syria plus $1.23 billion assistance for countries in the region affected by the crisis.
British Prime Minister David Cameron will host more than 70 international leaders at the summit.
They will include German Chancellor Angela Merkel, UN Secretary-General Ban Ki-moon, Jordan's King Abdullah II, Lebanese Prime Minister Tammam Salam and Chinese Foreign Minister Wang Yi.
Jordan hosts more than 630,000 Syrian refugees and Abdullah on Tuesday warned his debt-riddled country needed help to ease the burden or Europe would face the consequences.
"Sooner or later, I think, the dam is going to burst," he told the BBC.
He said the kingdom could be "forced to take painful measures that will lead to a greater influx of refugees to Europe if Jordan is left on its own to deal with the consequences of the Syria crisis".
The Syrian war, which began with protests against President Bashar al-Assad in March 2011, has claimed more than 260,000 lives and caused a major humanitarian crisis.
The conflict has forced 4.6 million Syrians to seek refuge in countries in the region -- Jordan, Lebanon, Turkey, Iraq and Egypt -- while hundreds of thousands have attempted to reach Europe, sometimes paying with their lives while making the risky Mediterranean Sea crossing.
From toddler Aylan Kurdi -- found drowned on a Turkish beach -- to the death by starvation of 16-year-old Ali in the besieged Syrian town of Madaya, the eyes of the world have recently been opened to the civilian impact of the ongoing violence.
In response, donors need to do more than just dig deep financially, Cameron urged.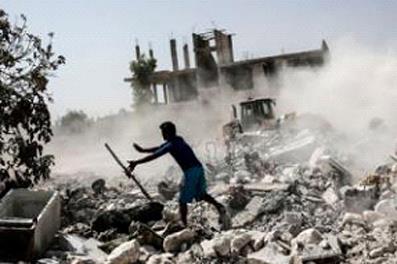 The conflict has forced 4.6 million Syrians to seek refuge in countries in the region

"We need to agree concrete action," he said, calling for the provision of jobs and education in countries neighboring Syria as the living conditions of refugees deteriorate by the day.
"This is not just in the interests of Syria and her neighbors," he added.
"It is in the interests of Europe too. The more we do to enable people to stay in the region, the less likely we are to see them coming to Europe."
Cameron has called for better trade links between Jordan and the European Union, and for neighboring countries to impose a minimum limit on the number of Syrians employed in certain sectors.

- 'Race against time' -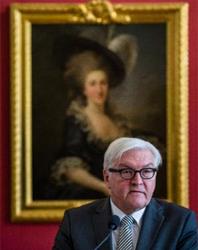 German Foreign minister Frank-Walter Steinmeier is keen to find ways to limit migration to Europe

"In the long term, education and work must contribute... to stem the flow of refugees to Europe", said German Foreign Minister Frank-Walter Steinmeier.
German Development Minister Gerd Muller recently told German media that a "work alliance" could help create 500,000 jobs for refugees in Jordan, Turkey and Lebanon.
The hope is that policies to boost general employment will also ease growing resentment felt by the indigenous population over the rights afforded to refugees.
The conference, which opens less than a week after the start of a Syrian peace summit in Geneva, will focus heavily on education, highlighting that 700,000 refugee children lack access to schooling.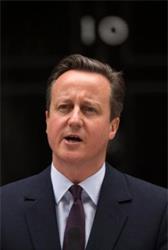 Cameron is calling for jobs and education for refugees, not just financial aid

"Urgent concerted efforts and resources are needed to save this generation of children. It's a race against time", said Peter Salama, UNICEF's regional director for the Middle East and North Africa.
To achieve the conference's objectives, donors will need to show more generosity than last year, when the UN and its agencies received only $3.3 billion of the promised $8.4 billion.
Aid group Oxfam pinpointed Germany, Britain and Sweden as star students, with France, Russia at the back of the class.
Britain, Germany and Norway have called for more to be done.
Cameron's office said in a statement that the three agreed last month "that all countries in attendance should look to at least double their 2015 financial contribution to the crisis".