UNRWA said with concerns that the typhoid outbreak reported in Yarmouk recently is just the "tip of the iceberg" of a worsening health situation inside the Palestinian camp, near Damascus, CNN reported on Tuesday, August 26th.
Five years into the Syrian war, the reality is, Yarmouk only scratches the surface of the anguish faced by the entire country. The struggle for survival inside this camp in the southern part of the capital of Damascus echoes throughout other besieged areas in Syria, encircled by either the Syrian government or armed opposition forces, where the trickle of assistance does not address the needs of trapped communities.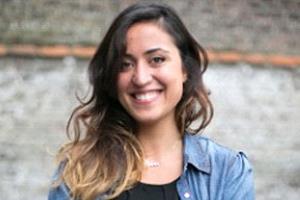 Jehan Bseiso, MSF
In Yarmouk, but also in North Homs, East Ghouta and elsewhere, the shortage of water, food and medical care is chronic. East Ghouta, for example, is the most populated area in Syria, with almost one million people. The residents have been suffering from sustained bombardment and warfare without central electricity and water provision for almost three years.
Using basic hand pumps, people draw water from improvised wells that are often mixed with sewage and need to be treated. In this green agricultural belt close to Damascus, previously renowned for its harvest, sewage water is usually the only option to irrigate fruits and vegetables, leading to water and food borne diseases when these are eaten uncooked or when washed in unclean water.
To generate electricity and fuel, residents have resorted to creative solutions such as using water turbines, digging gas pits where animal dung and vegetable remains are turned into methane gas and burning plastic to extract fuel products.
Ever-present violence and warfare
This is an extraordinary situation, where violence and warfare are ever-present threats. MSF supports 48 health facilities in besieged areas with medicine and consumables. All these field hospitals run on generators and clean water is simply not available. And all have been bombed, or nearly bombed, on multiple occasions.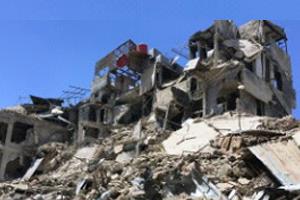 Life in Yarmouk
In the hot summer months, medical staff in these facilities report an increasing number of patients with contaminated water related diseases such as typhoid and hepatitis A, and intestinal infections such as dysentery and amoebiosis.
For a trapped population with increasing health needs, the shortages in drugs and gaps in the provision of medical care are continuous. Thousands of doctors, nurses, dentists, pharmacists and paramedics have been killed, or have fled to neighboring countries, leaving a massive gap in expertise and experience. Daily life is a serious struggle and medical activities are holding on by the slenderest of threads.
"Every moment of every day I feel I have had enough, but we have no other choice. People here need us."

Syrian doctor supported by MSF
Overall, MSF is providing regular support to more than 100 medical facilities in Syria, with a focus on the most affected communities and active conflict areas where there is little or no other medical support being provided.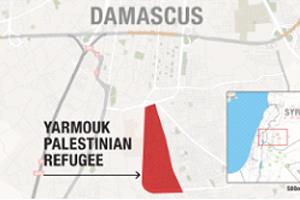 Only an end to the siege will address this mounting crisis. In the absence of the large scale international humanitarian support required in Syria, networks of medical doctors and civilian activists are the ones providing a lifeline of assistance to their communities. These networks can and should be supported in whatever way possible.
In the words of a Syrian doctor who MSF supports: "Every moment of every day I feel I have had enough, but we have no other choice. People here need us. They are in desperate need of all kinds of medical care, from the most simple to the most complicated. We cannot add another reason for the deterioration of this already disastrous situation."