Homeless women and street children live in dire conditions where they survive in abandoned buildings, containers, automobiles, parks, or even on the street itself.
Street children experience many social and psychological traumas on the streets on a daily basis.
At least 20,000 homeless Iranians are living in cardboard boxes on the streets of Tehran, a senior official of the regime has acknowledged, even as the real number of homeless people in the Iranian capital is believed to be several times the official figure. Read the full report here.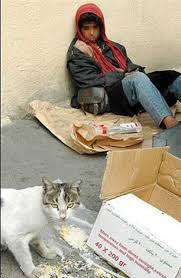 "In order to get a better understanding of the scope of the tragedy, one has to keep in mind that we are talking about a nation that is sitting on an ocean of oil. Yet as a result of the mullahs' policies Iranian people from all strata are facing destitution, poverty and misery. That explains why Iranian society is in such an explosive stage and why the mullahs are so paranoid," said Shahin Gobadi, spokesperson for the People's Mojahedin Organization of Iran, PMOI (Mujahedin-e Khalq, MEK).