The mullahs' regime sent three prisoners to the gallows in Rafsanjan prison on Tuesday, August 4th. The name of one of these victims was announced as Hossein Seif, while the name and specifications of the two remaining prisoners remains unknown.
In the meantime, the French government expressed its concerns over the de facto execution of an Iranian youth by the name of Salar Shadizadi.
The French Foreign Ministry issued a statement saying Paris is extremely concerned over the de facto execution of Salar Shadizadi, who had not reached the legal age at the time of the crime.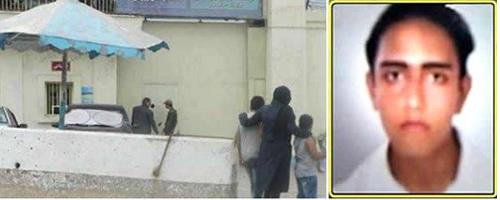 Shadizadi is currently held in solitary confinement in Lakan Prison of Rasht in northern Iran, waiting to be executed. He was 15 years old at the time of his crime back in 2007 and arrested afterwards. The mullahs' so-called supreme court has upheld his death sentence.