Strikes and demonstrations held by various walks of life in various cities across Iran continued on Sunday, July 5th.
In Kashan, south-central Iran workers of the Nylon Factory held a protest rally on their second day of their strike.
In Sanandaj, western Iran a large group of college students rallied outside a government building protesting increasing tuition fees. The protesting students were requesting lower prices and their demands to be met.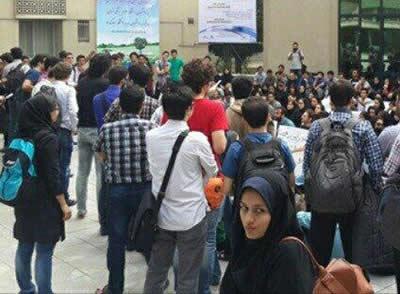 In the city of Binalud, northern Iran, workers of the Iran Khodro Factory staged protests demanding their five months of their unpaid salaries.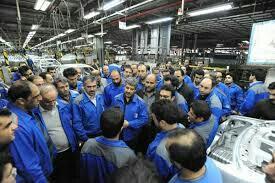 In Marand, south central Iran, workers of the Tabriz Kaf Factory rallied and requested their demands over the past two years to be replied to. These workers expressed their outrage over local officials' silence and inaction regarding these inhumane pressures.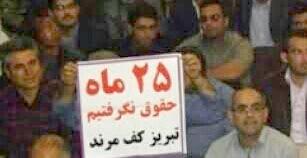 The cities of Aslaviye and Urumieh witnessed a number of labor protests on Thursday calling for their unpaid salaries and protesting the expulsion of more than hundreds of workers.
In Aslaviye, southern Iran the two-day strike of workers in the Tam Khodrow Company in phases 17 and 18 of the gas projects protested on May 30th and July 1st demanding their unpaid wages.
Workers Panah Saz Company in Aslaviye, working on phases 20 and 21 of the gas project, also protested not being for the past few months.



In Urumieh, northwestern Iran as the cement factory officials decide to expel nearly 400 workers, these threatened individuals took to the streets and staged their protests.


In Kermanshah, western Iran, a group of Godin Village Medical Center personnel protested not receiving their salaries and pensions for the past 4 months. They said they will continue their strike and protest until all their demands are met.
It is worth noting that such rallies by nurses and medical staff have been held in the past two weeks in various hospitals across Iran in the cities of Tabriz, Chalus, Amol, Nour, Yazd, Hamedan, Semnan and also Tehran.