According to Al-Jazeera Television reporter, a missile fired from the Syrian soil hit the city of Ba'labakk in Lebanon.
In another incident, 5 Hezbollah members, two of which were the commanders of this group were killed during clashes in the town of Aassal el Ouard, west of Ghalamoon. With this, the number of Hezbollah members killed since the fighting began with the new combined forces of "Army of Conquers" reached 9 people.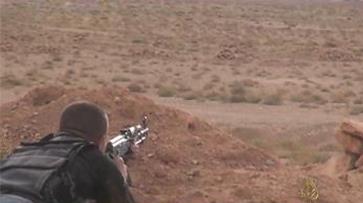 At the same time, the Army of Conquers announced that its forces have been neutralizing two attacks from Hezbollah and dozens of this Lebanese forces have been killed during recent clashed the Army of Conquers have had with Hezbollah men and has been able to force their men to retreat.