Hundreds of people, including lawyers and sympathizers of Mohammd Ali Taheri; a political prisoner gathered in front of the notorious Evin prison and outside Iran Bar Association to demand his freedom.
The protest gathering was in reaction to Mohammd Ali Taheri's worsening of health situation due to hunger strike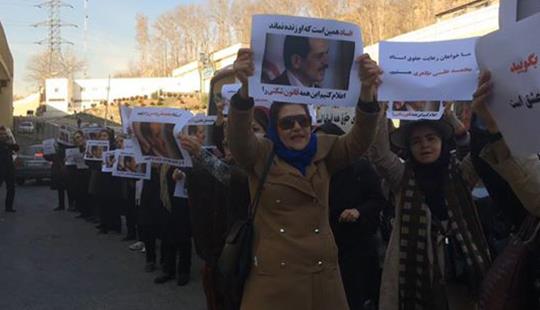 One of protesters said: "number of people who took part in this gathering was in hundreds and the protesters held photos of Mohammd Ali Taheri and signs demanding his freedom. Some people shouted: "Discriminatory laws must be repealed" and "freedom of thought is our inalienable right".
This protest gathering was held while formal and plain clothes security agents were present and were filming and taking pictures of the demonstrators.