In Middle East news, Palestinian President Mahmoud Abbas presented a plan to establish a 24-hour humanitarian ceasefire in Gaza. According to CNN Hamas is ready to review Mahmoud Abbas' proposal and send a delegation to Cairo to weight the details.
115 Palestinians killed on Tuesday
Palestine Ministry of Health said on Tuesday alone over 115 people were killed with heavy bombardment continuing on homes, mosques and government and media offices in Gaza. 16 of the martyrs lost their lives in Camp Jabalia. Therefore, from the beginning of this military attack the number of Palestinians killed has reached 1,158 and 6,700 wounded.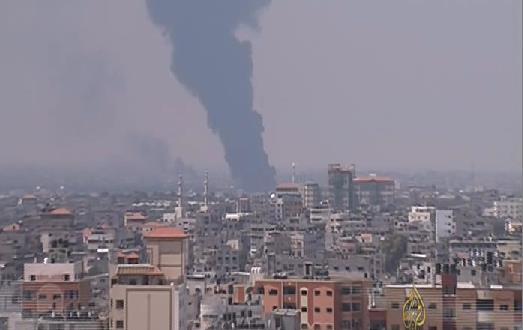 Gaza fuel station destroyed
Israeli artillery fire destroyed the only fuel distribution station in Gaza, setting this site ablaze. Civil defense teams attempted to bring the fire under control and officials at this site say repair and reconstruction will take at least one year to complete.